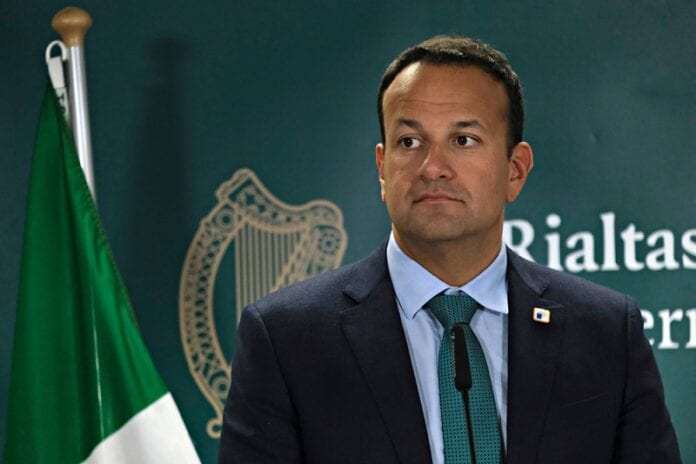 Tánaiste Leo Varadkar is confident that 80% of adults will receive at least one dose of the vaccine by June and has defended the Government's approach to the pandemic.
Speaking on RTÉ this morning, Mr Varadkar said "if we vaccinate everyone over 60 and under 60 with chronic conditions, that's 98% of the job" in terms of hospitalisations and deaths.
The Tánaiste believes that vaccines can make a real difference in terms of deaths and serious illness. By May or June, the Government will be able to make decisions that "we cannot make now" said Mr Varadkar.
Based on certain assumptions about supply and new vaccines being approved, the Government are confident that 250,000 vaccines a week can be administered in April and up to 300,000 in the summer time.
The Johnson and Johnson and the CureVac vaccines are the next vaccines in line waiting for approval by the European Medicines Agency.
AstraZeneca have told the EU that their supply to the union will be reduced by half in quarter two.
The Taoiseach Micheál Martin repeatedly assured the media in the press conference yesterday that the proposed vaccine figures released in the new living with Covid plan included AstraZeneca's reduction.
The new living with Covid plan is available to read here.
Other countries have decided to delay the period between the first and second doses to inoculate more people but Mr Varadkar has said this isn't the plan for Ireland as there is a concern about new variants developing while some people are not fully vaccinated.
The Tánaiste has also defended the Government's response to the pandemic, especially their stance on mandatory quarantine.
Opposition parties have called on the Government for the mandatory quarantine legislation to be quicker and stricter but Mr Varadkar has defended the Government's "differentiated approach."
He told RTÉ "Why would you put someone from the Isle of Man into hotel quarantine when there is no Covid there?"
"It did not make sense to treat South Africa the same as Iceland" he added. Looking ahead to the summer, the Tánaiste suggested that there could be travel bubbles with safe countries.
The Government have repeated on many occasions that they are taking a cautious approach to reopening the country as they hope this will be the last lockdown people have to endure.
Current restrictions will remain in place until April 5, when a further review will be conducted.
The four key metrics by which the lifting of restrictions would have to be measured were: if the level of hospitalisations and the numbers in ICU were half what they are now, the R number was below one, the vaccination programme continued on schedule and if there were any new variants.
Latest figures from Ireland's Covid-19 Data Hub show that a total of 353,971 vaccines have been administered.
These included 220,073 first doses and 131,898 second doses of the vaccine.