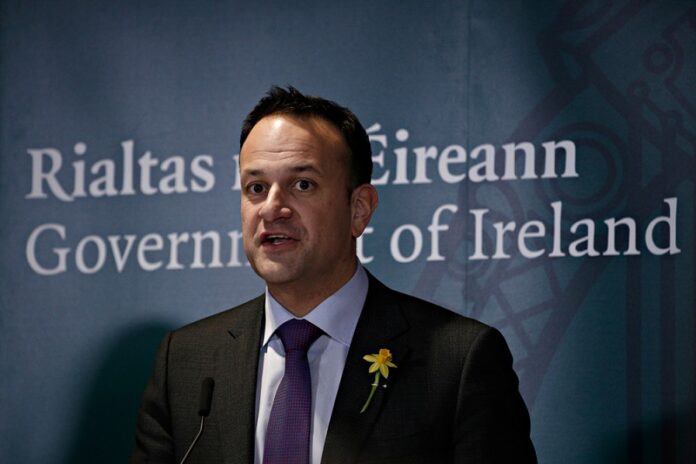 Tánaiste Leo Varadkar has told his party at a parliamentary meeting that it is possible that Ireland could move to Level 4 restrictions in March.
He told the party that we could see "Level 4 with modifications" after March 5. Under Level 4, people would be allowed to travel within their own county and not have to adhere to the 5km rule.
Other measures included in Level 4 restrictions would see pubs and restaurants open their doors to 15 people who would be able to dine outside, yet this could be delayed under the modifications. No household visits would be permitted under Level 4 as well.
The priority for the Government would be to get all schools reopened.
The Tánaiste is "quietly confident" that Ireland can begin a phased reopening of society and the economy next month, if conditions allow for it.
Discussing the new measures introduce this week, Varadkar said "it was important to emphasise that following this week's measures there is no silver bullet to eliminate Covid from Ireland."
He also told his party that people should be able to book their vaccine with their GP by July.
According to the Tánaiste, he expects up to 100,000 vaccines to be administered a week during April as both he and the Taoiseach are optimistic about Ireland's vaccine rollout despite the mounting problems the EU are facing with AstraZeneca.
It is expected that the Johnson and Johnson vaccine will be approved in April. This is a single dose vaccine which will speed up the vaccination rollout. Clinical data from their trials are expected to be released next week.
Varadkar's comments differ from the Taoiseach's. Micheál Martin had said that there were "no guarantees" that restrictions will be eased in March. You can read our report on it here.
Since the announcement that the current restrictions will be extended to March, the Government has made daily updates to its living with Covid plan. For the latest updates, visit the Government's website here.