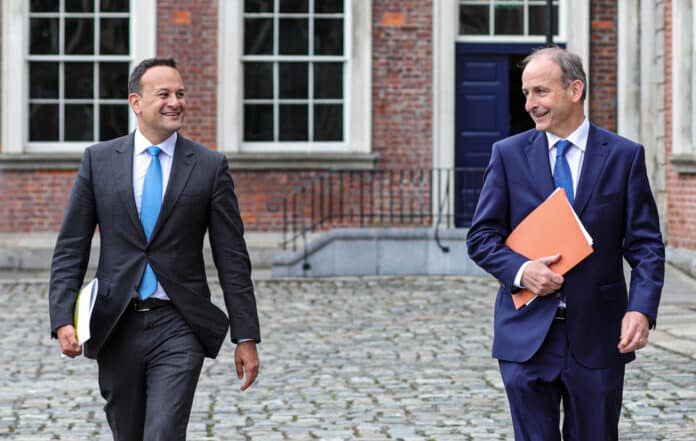 Taoiseach Micheál Martin and Tánaiste Leo Varadkar have both defended the Government's decisions to lift Covid-19 restrictions at the start of December.
Martin said the Government had not given "mixed messages" before Christmas and he believed it had acted responsibly at all times in responding to the challenges posed by the virus.
"We accept our responsibility, but we have acted at all times in responding effectively to the waves that have emerged," he said.
In a separate interview this morning Varadkar said:
"If we . . . all knew the situation we'd be in now, would we have gone to Level 3 at all? Perhaps not. Perhaps we would have stayed at Level 5 for a while longer. Perhaps we would have tried Level 4 for a few weeks, and reviewed the situation,"
Yesterday the Department of Health was notified of eight further deaths of people with Covid-19 and 6,888 new cases.
Pic: Damien Storan