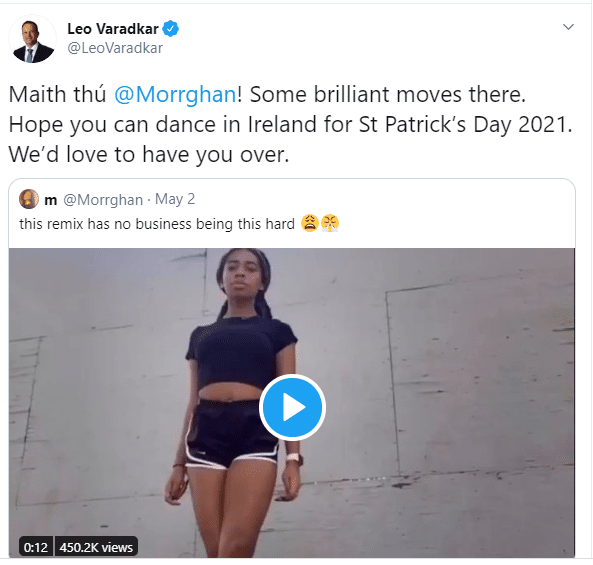 The Taoiseach has invited an American Irish dancer to dance in Dublin's St. Patrick's Day parade 2021 after a video she uploaded on her social media went viral.
Morgan Bullock from Virginia uploaded a video of her Irish dancing on social media over the weekend.
While the majority of the comments were very positive, Bullock also came up against abusive and racist comments.
Taking to his Twitter page in support Leo Varadkar shared the video on his own social media and said "Hope you can dance in Ireland for St Patrick's Day in 2021. We'd love to have you over," he said.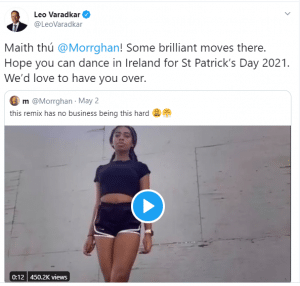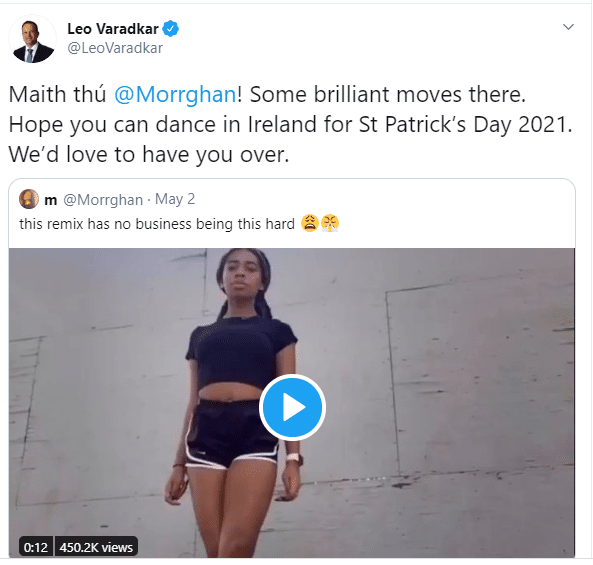 Bill Whelan composer of Riverdance commended the young dancer and tweeted ' Morrghan, your dancing is just fantastic. So proud to see you struttin your stuff. Love it. Bill Whelan Composer of Riverdance.'