The Taoiseach has issued an official state apology to Joanne Hayes for the way she was treated during the Kerry Babies scandal. Gardaí also apologised yesterday – 34 years after she was wrongly accused of murder.
Baby John was only five days old when his body was found with multiple stab wounds on White Strand in Caherciveen on April 14th 1984. DNA tests have now conclusively ruled out the possibility that Hayes – who was 25 at the time was Baby John's mother.
In Strasbourg, Leo Varadkar said Joanne was very badly treated by the state and addressed the issue of compensation:
Mr. Varadkar gave his views on the future of Europe in Strasbourg this morning. The Taoiseach was full of praise for the European project this morning, saying it was key for the peace process adding that Ireland needs to step up as a leader within the EU.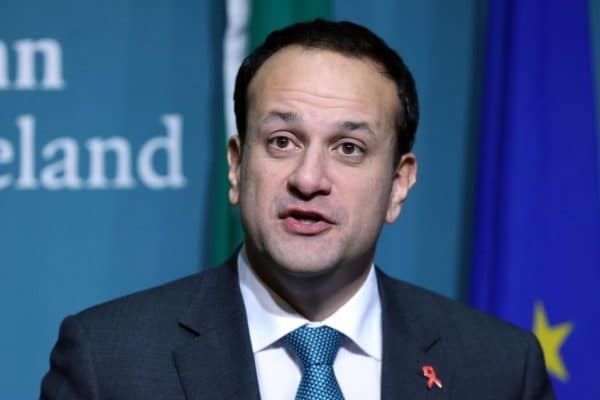 The Taoiseach thanked EU countries who've backed Ireland in the Brexit process, and said there can be no backsliding on what's already been agreed.
Mr. Varadkar told MEPs this morning that he didn't want to see any borders between Northern Ireland and Ireland. He said he didn't want to see any new borders or barriers between Britain and Ireland or between Northern Ireland and Britain in response to questions raised by MEPs following his address on the future of Europe in the European Parliament.
He told MEPs the Government was determined to protect the Good Friday Agreement in all its parts and that they're insisting there cannot be a return to a hard border on the island of Ireland when referring to what he describes as the unique situation of Northern Ireland.
Mr Varadkar drew on his personal family love ties to demonstrate his deep connections to Britain. He also spoke about Ireland's tax rates, the 2016 EU ruling against Ireland and Apple, on Ireland not being a tax haven and corporate tax rates across the EU.
The Taoiseach addressed questions from MEPs after making his speech on the future of Europe in the European Parliament this morning.
Drug rehab services should only be provided by qualified professionals also according to the Taoiseach, while he has also weighed-in on an argument over a Scientology facility in Co Meath.
The organisation is set to open a 56-bed centre in Ballivor on the site of a former nursing home.