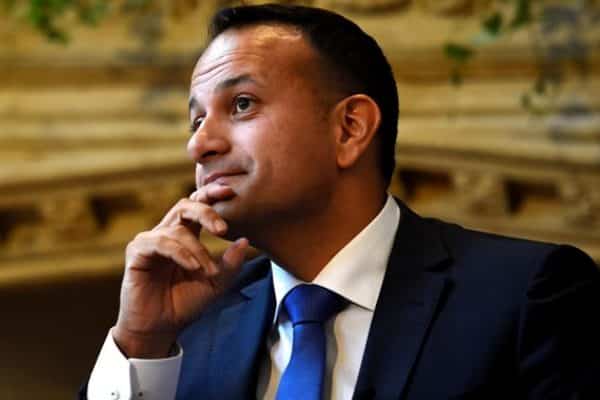 Fine Gael members will have more power to stop the party from going into government, under plans to be considered at its Ard Fheis.
Under the proposal, TDs and Senators would have half of the say when Fine Gael was considering government arrangements with the rest of the vote in the hands of other members.
It comes as talks between Fine Gael and Fianna Fáil on the future of the confidence and supply deal continue. Fine Gael's Ard Fheis takes place over the next two days at the Citywest Hotel in Dublin, with Leo Varadkar to give an address this evening.
The Taoiseach will address delegates ahead of a turbulent year politically. In his opening address Leo Varakar is expected to pay tribute to Theresa May reiterating his claims that she's been good to her word in the draft Brexit text.
That's been the big issue looming over politics this week and will undoubtedly influence whether or not the Taoiseach looks for a general election here.
Many in his party want to cut and run – ditch Fianna Fáil now that confidence and supply is done and seek a stronger position in the Dáil.
It will be a chance for Ministers in particular to gauge the mood of the party faithful on where they go next. A potential general election and the Confidence and Supply Deal with Fianna Fail will be on everyone's mind.
Housing Minister Eoghan Murphy says there's no need for an election:
"Well at the moment we're in negotiations with Fianna Fáil to extend the current confidence and supply agreement. We're obviously in a minority situation that relies on confidence and supply with Fianna Fáil. We want to extend that out to 2020. We don't see the need for an election at the moment, particularly given the wider issues that are happening so we're in those talks at the moment, we hope they'll come to a successful conclusion shortly."

Welcome to Dublin-Mid West!

Wishing all of our @FineGael members, delegates and guests a very enjoyable Ard Fheis. #FGAF18 pic.twitter.com/XsYB5G4yMT

— Frances Fitzgerald MEP (@FitzgeraldFrncs) November 16, 2018

https://twitter.com/MaireadMcGMEP/status/1063489184051154944