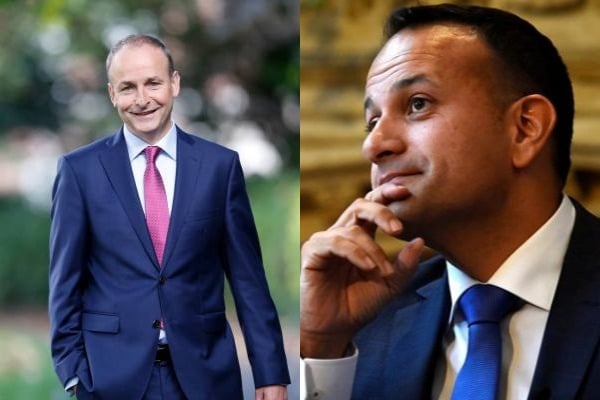 Former Government Minister, Conor Lenihan has branded the Taoiseach a "political corpse". He has also said that for the party to survive, Micheál Martin must be removed as leader in 2021.
He claimed that Fine Gael are "running rings around them in office".
Mr Lenihan fears that the party's slide in the recent polls could see them annihalated in the next election. He called for an "urgent change in leadership".
Mr Martin is scheduled to remian as Taoiseach until December 2022, until Leo Varadkar returns under the rotating Taoiseach agreement.
What Lenihan Said:
Conor Lenihan made his feelings known, "Martin hasn't made an impact since becoming Taoiseach".
He added, "I don't believe that he can stay on beyond the midterm change with Fine Gael".
"I urgently believe they need to resolve the leadership position well in advance of that happening, some time in 2021".
"It's hard to push someone on the public who lost an election as leader of the Opposition in such a spectacular fashion".
Lenihan continued, "Without personalising it, it's inevitable once you set a limit to your tenure as Taoiseach that you are as Shane Ross described Enda Kenny in 2016 a "political corpse".
"The same would apply here, once there's a limit set to your potential to lead in office you're on a decline. It's a fait accompli".
"Whether he gives a timeframe or not, it's important the party itself puts a limit on his period as Taoiseach and party leader".
"I speak frequently to colleagues in Leinster House. I would say there's a majority in the parliamentary party who want the matter addressed".
Lenihan added, "There's great discontent. There's a universial view across the party, that there is a significant problem here".
Party's Future At Stake:
Fianna Fáil's future is on the line, according to Lenihan, "There is a race now between the party's survival and the survival of its leader".
"The polls are very similar, or worse than 2011" continued Lenihan. "There's a question mark over the survival and viability of Fianna Fáil in the short to medium term. It also needs , in a very urgent way to address the challenges of Dublin where the support is bordering on extinction".
Lenihan also claimed that the support for Fianna Fáil is just as low as 2011.
"We're nine years on from 2011 and we're now back to square one in terms of public support" he stated.
See more here.
Nothing Personal Against The Taoiseach:
Former Government Minister Lenihan insisted these views were "nothing personal" against the Taoiseach.
He said, "I care deeply about the party and would like to be part of its revival and return to power in a real sense".
"I don't believe they are in power at the moment. I believe Fine Gael and Varadkar are running rings around them in office".
The Taoiseach has also faced recent criticism over the Government's treatment of the hospitality sector. See here.