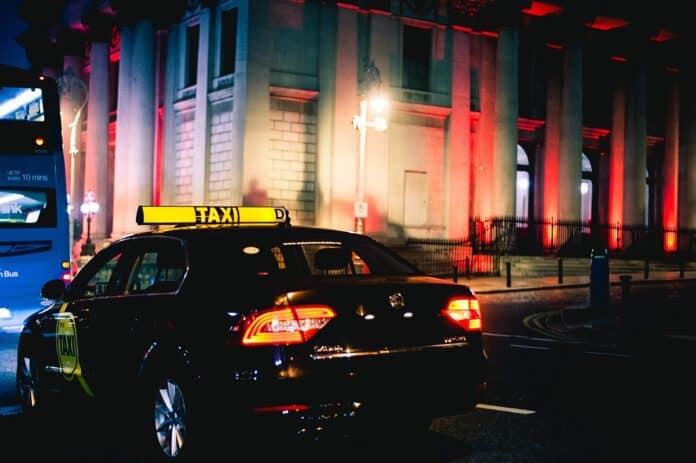 A gang hijacked a taxi and stripped the driver to his boxers in one of the coldest mornings in County Meath. The incident happened last Saturday morning around 6am.
Before this incident, the taxi had dropped two people off somewhere in west Dublin. They are not believed to have had any involvement in the hijacking. The driver was then targeted by two other men who were believed to be intoxicated.
The taxi was then hijacked, with the driver being forced to strip down to his boxer shorts, before he was held hostage and threatened with a blade.
The thugs left him on the side of the road between Clonee and Dunboyne in County Meath. He was left with barely any clothes in freezing temperatures.
"Hypothermia" 
A source said that the taxi driver was lucky not to have suffered hypothermia, following his attack.
The source also stated, "He was very lucky not to have suffered serious complications or death from hypothermia in those conditions".
They also said, "This was a shocking attack on a man who was only trying to do his job".
They added, "He was left on the side of the road in arctic conditions with no clothes".
Not much luck for taxis recently:
Two weeks ago, it was reported that taxis with Covid-19 screens fitted were being targeted by youths who were "doing runners" without paying their fare.
Gerry Macken is from the Taxi Alliance in Ireland. He said that taxi drivers that have these screens fitted into their cabs are targeted as "vulnerable" to youths. Drivers are unlikely to be able to reach and grab people who try to flee the cab without paying.
Macken said, "Lads are getting calls from Balbriggan to Sheriff Street and other areas of Dublin City centre and their passengers are doing runners".
He also said, "It seems to take place in certain areas of the city. It's always young guys in their teens who are doing it".