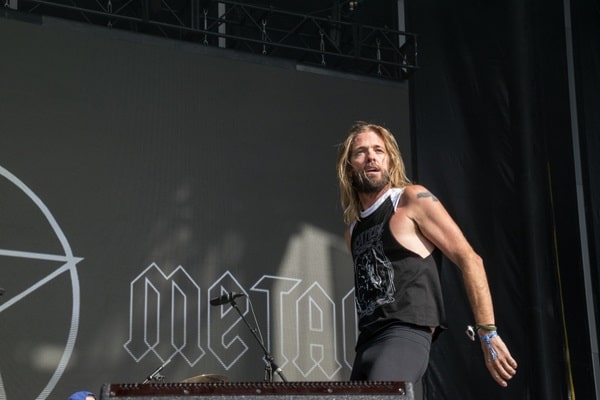 Taylor Hawkins, the drummer for multiplatinum rock band Foo Fighters, had an assortment of drugs in his system when he died Friday, Colombian authorities said.
He was 50 years old when he died.
The Office of the Attorney General of Colombia released a statement that stopped short of calling Hawkins' death an overdose. The authorities state that preliminary toxicology tests found 10 substances. These include marijuana, tricyclic antidepressants, benzodiazepines and opioids.
Yesterday Bogata's Secretariat of Health issued a statement explaining that an ambulance responded to an emergency call. It is believed Hawkins was suffering chest pains.
Hawkins has a history of drug use. A heroin overdose in 2001 left him in a coma.
Tributes have been pouring in for the drummer.
Musicians including Liam Gallagher and Ozzy Osbourne expressing their shock at his sudden death.
Absolutely devastated to hear the sad news about Taylor Hawkins my thoughts and prayers are with his family and friends RIP brother LG x

— Liam Gallagher (@liamgallagher) March 26, 2022
"In utter disbelief at the news of Taylor Hawkins," wrote rock band Nickelback. "Our deepest condolences to his family, his bandmates, his team, his friends and everyone that was ever touched by the music he created."
Miley Cyrus dedicated a concert to Taylor Hawkins, following the Foo Fighters drummer's death.
Hawkins joined the band in 1997 after previously touring with singer Alanis Morrissette, one of the biggest stars of the 90s.
He phoned frontman Dave Grohl – himself a former drummer with Nirvana – when previous member William Goldsmith departed. This began a 25-year career with the group.
The Foos were just completing second album The Colour and the Shape, which includes their most famous song Everlong.