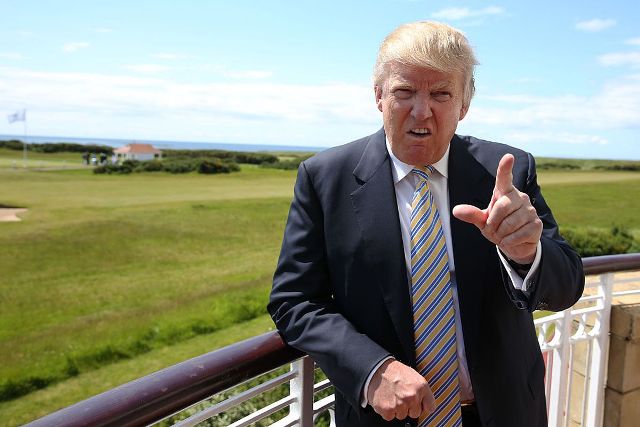 Donald Trump is defending his administration's border-protection policies in the face of rising outrage.
His call for tough action against illegal immigration has resulted in forced separation of migrant children from their parents.
Mr Trump will meet with Republican Congressmen and women to discuss the issue today.
Audio has emerged of children screaming and crying at a migrant processing centre on the US-Mexico border.
The recording features boys and girls separated from their parents as part of the Trump administration's 'zero tolerance' crackdown on those entering the US illegally.
The policy has been widely condemned, with the latest criticism coming from the French Government which says it doesn't share the same values.
US Embassy Officials must be called in to explain new immigration policy and its implications for child welfare.
In a statement People Before Profit TD, Richard Boyd Barrett, said the government must make an official statement withdrawing any invitation to President Trump to visit Ireland.
President Trump's "war on migrants" reached a new level in April, when he announced changes to immigration policy on the Mexican border where illegal migrants would be arrested on criminal charges and locked up, while awaiting a court date.
Since the start of this new policy, more than 2000 children have been taken, bringing the number of migrant minors, who are being held by the Office of Refugee Resettlement to 12,000.
The new policy was introduced by Trump as an attempt to deter migrants from crossing the border.
T.D. Richard Boyd Barrett said:
"This latest Donald Trump outrage, should be the absolute last straw for the government and should mean that they immediately make a public announcement that they are withdrawing any invitation to President Trump to visit Ireland.

"President Trump has locked up nearly 12,000 children in cages in makeshift centres, such as in a disused Walmart.  One report from a Texas centre, describes up to 20 children living in a locked cage, sleeping on thin mattresses with foil sheets as blankets.  This new policy is, by his own admittance, supposed to be act as a deterrent to those in search of a better future in the US.

"This kind of inhuman and degrading treatment of some of the most vulnerable people is reminiscent of pictures from Germany in the 1930's and it is no wonder they are being referred to as Trump's concentration camps.

"Leo Varadkar should immediately call in US embassy officials and take them to task on this flagrant abuse of Human Rights in a brutal attempt criminalise migrants."

"United Against Racism have called a protest at the US Embassy on Thursday at 5pm, I hope people will come along to show our solidarity with migrants and our disgust for these racist and inhuman policies."
Fianna Fáil TD for Cavan Monaghan and Chairman of the Joint Committee on Foreign Affairs, Trade and Defence, Brendan Smith T.D. has expressed his condemnation of the policy of the US administration of separating immigrant children from their parents at the US-Mexico border and will request the Joint Committee formally support his position on these actions at its meeting on Thursday next, 21st June.
Commenting ahead of the meeting Deputy Smith said,
"The policy now being implemented by the US Administration of separating immigrant children from their parents at the US-Mexico border is something that needs to stop with immediate effect. The images of frightened children, separated from their parents and being held in cages has shocked the world and is reminiscent to some of the darkest days in history. As a civilised society we cannot allow this practice to continue and we must express our utter condemnation.

"On Thursday I will ask the Joint Committee on Foreign Affairs, Trade and Defence to support me in condemning this practice and to formally convey to the US Chargé d'Affaires to Ireland the very deep concerns of the Joint Committee and to call for an immediate cessation to this practice".
Fianna Fáil Spokesperson on Foreign Affairs and Trade Niall Collins TD has said that the US immigration policy of separating children from their parents is cruel, inhumane and unacceptable.
"I am appalled by the US immigration policy whereby children are being separated from their parents. The images emerging of children being detained in what are effectively cages underscores the cruelty and inhumanity of this policy. I believe that America can and must do better.

"Using children as bargaining chips is something that no humane and decent society should countenance. It's beyond the pale and, as a father; I am deeply concerned that it sets a new precedent.

"I am also calling on the Tánaiste and the Minister for Foreign Affairs and Trade, Simon Coveney to formally relay our revulsion to this policy to the US administration. Ireland must formally add its voice to the global chorus of nations calling for an end to this ill-conceived and heartless policy.

"On behalf of Fianna Fáil, I also intend to raise this issue with the US Embassy when I meet them on Thursday."