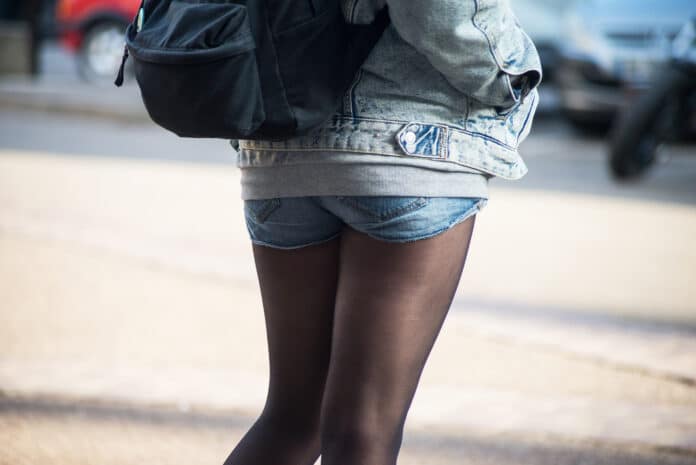 The Sexual Exploitation Research Programme in UCD has highlighted the often dire circumstances of prostituted women in Ireland in its report on the sex industry 'Shifting the Burden of Criminality'.
The report shows that a large number of women working in prostitution have experienced poverty, violence and trauma. One young woman, aged 18, was coerced by her family into working in a brothel. She was removed from the brothel and taken to a support service for prostituted women. Images of the girl had been published online, advertising her as an 'escort'. She appeared in childlike underwear in the ad.
"She was really skinny and really small. She was 18 and three months when they went in but the ad was very much made to look like a kid. And the language, you know the way they have the coded language, 'new in town', 'fresh' … to imply she was very young," the manager of the support service says in the report.
The support service took care of the girl for the weekend but on Monday she was given her phone back and a barrage of calls from her mother awaited her. "And she got upset obviously…And her mum said, 'You get back to that brothel, little b**ch.' And I had to take her back to the brothel."
The 2017 Criminal Law (Sexual Offences) Act, which criminalises the purchase of sex, is under review at the moment. The Government is coming under pressure from various lobby groups, including groups that profit from prostitution, to change the law and legalise prostitution.
The report was based on interviews conducted with people working in the area – the Gardaí, Ruhama and the HSE's Women's Health Service (WHS). UCD's research team found that the majority of women supported by Ruhama and the WHS have lived in poverty. A large number of them experienced abuse and neglect in childhood. The two services help women from about 40 countries, including Irish women. Most of the African women in prostitution in Ireland have been trafficked.
The report showed that violence is "endemic" in the commercial sex industry in Ireland. It highlighted the abusive demands of the buyers of sex. The report says that the 2017 legislation has made a "very promising" start in changing the narrative around the purchase of sex in Ireland by criminalising the purchasers of sex but decriminalising the sale of sex. People, mostly women, working in prostitution are no longer arrested and prosecuted, while the purchasers of sex can be prosecuted.