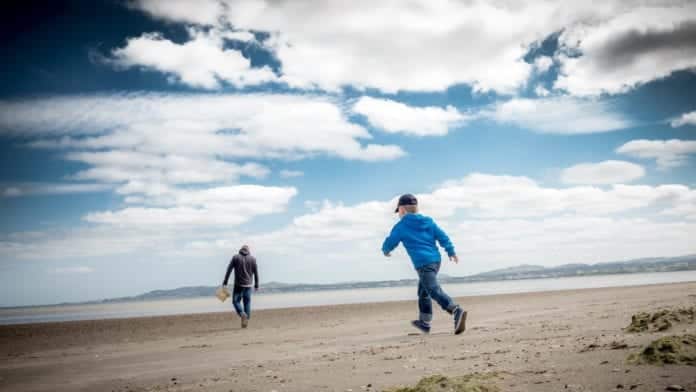 Temperatures are expected to hit 17C, with sunny spells to shine across the country.
However, rain is expected to get heavy at times in the south and west in the afternoon. This will bring a risk of spot flooding to dampen conditions. More here. 
"Most areas starting dry with hazy sunny spells this morning however rain in the southwest will extend across the country as the day progresses", Met Éireann said.
They also added, "The best of sunny spells will be across Leinster and Ulster with highest temperatures of 13 to 17 degrees, cooler in the southwest, in mostly moderate southeasterly breezes".
"As the rain extends across the country during the afternoon it will become heavy at times in the south and west with the risk of spot flooding and temperature will generally fall with the onset of rain". 
Dry spells will also develop along Munster, West Ulster and Connacht. Lowest temperatures are to fall between 2 and 5 degrees, with rain expected to clear.
Rain will also clear elsewhere by morning. Cloud is to persist with lowest temperatures to stay between 6 and 10 degrees.
The Weekend
The weekend's weather is to be warmer. It is to remain mostly dry with bright spells, along with a mix of drizzle and cloud too. Winds are to stay light to moderate, and more fresh along coastlines.
A contrast to the weather warnings placed in February. 
Friday will be mostly cloudy with patchy light rain or occasional drizzle over the east. The west is to enjoy brighter and sunnier spells over the weekend.
Highest temperatures are expected to hit between 13 and 18 degrees.
Saturday is to heat up further, with temperatures to hit 19C in a mixture of sunshine, cloud and drizzle.
It is to stay mild overnight with temperatures to stay between 8 and 12 degrees. There will also be patches of drizzle and cloud, along with some patches of mist and fog.
Temperatures are to rise between 17 and 21 degrees for Sunday. It will stay mostly dry with hazy sunshine. Some patches of light rain are expected for some coastal counties.
It will remain warm for the early parts of next week, before becoming cooler and cloudier at times, with rain also expected.