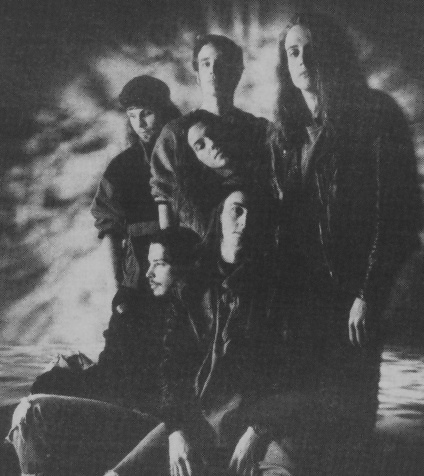 Temple Of The Dog have been discussing their upcoming tour, it's set-list and their hopes to possibly take it to Europe.
Last month the Pearl Jam – Soundgarden supergroup surprised us all when they announced they will tour later this year, while it may be short and only covering the States, it shows great hope for the future of the band.
The group had never officially toured together but as their 25th anniversary came closer they decided it was time to hit the road – Now the band seem even more ambitious about what the future holds.
Speaking to Rolling Stone they said they "were a little anxious about what size venues" they could play. The band decided to perform in just five cities, but when tickets sold out in a mere few minutes their confidence was restored. Mike McCready, lead guitarist of Pearl Jam told Rolling Stone, "I hope if these go well, there will be more in the future… That's kind of why we didn't want to do an extensive tour. We just wanted to feel out the landscape. I hope we can go to Europe. It depends on how much fun we have with it, and how much people get out of it".
Speaking of a new album, Chris Cornell, the man who planted the supergroup seed said, "We'd have to feel really great about the songs… It's a scary thing. I don't want to say they'd have to live up to the first album, but I wouldn't want it to take away from it either. It was the same issue with reforming Soundgarden. I'm super excited about writing new songs as long as we don't detract from what came before, and ultimately we did that. I think the same thing would apply to Temple".
The supergroup's tour kicks off in Philadelphia on November 4th – meanwhile we still live in hope that their Europe plans will materialise.
Photo Credit: Hänna Nordbundet