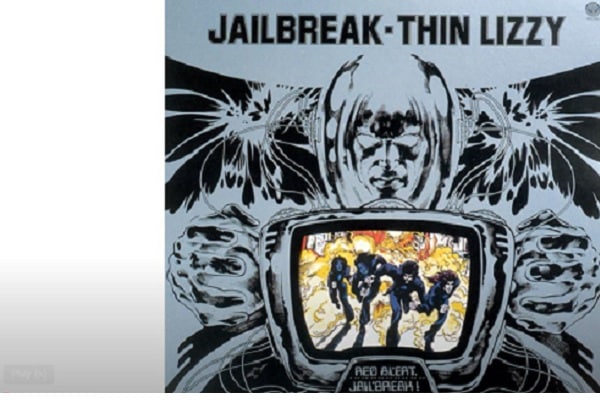 On the 7th day, we rest and tune into the 50 Albums That Changed Your Life here on Nova, as today we offer you music from two Irish rock legends in the form of Thin Lizzy and U2, as well as a second helping of Meat Loaf.
Well….Two of out three ain't bad.
'Jailbreak' – Thin Lizzy 
Arriving in 1976, Thin Lizzy's sixth studio album 'Jailbreak' played a key role in helping Phil Lynott and co make that commercial breakthrough in the US.
With previous albums struggling to crack the Billboard Top 200 charts, 'Jailbreak' showed Thin Lizzy as this new and revitalised band, with the track 'The Boys Are Back In Town' playing a key role in sealing the album's legacy as the band's best work.
Along with the title track of the album, 'The Boys Are Back In Town' continue to be popular in the world of Classic Rock today, with the album itself reaching number 18 in the US Charts, Thin Lizzy's best performance in the chart.
From 10am today on Nova, you can tune into these tracks, along with 'Running Back', and remind yourselves why 'Jailbreak' is an album that changed our lives.
'The Joshua Tree' – U2 
Fast forward 11 years, and another album was released from an inconic rock band to hail from Irish shores, step forward 'The Joshua Tree' from U2.
An album which remains the fastest selling record in UK history, 'The Joshua Tree' is an album which boasts hits like 'With Or Without You', a hit which deals with the complex nature of relationships, including the dilemma of reconciling with a loved one, versus that desire to break free.
Other tracks see the band's frontman Bono sing about issues including, his criticism of the US economic divide, foreign policy, the UK Miners strike from 1984, right through to the growing drug problem in Dublin, as well as the Troubles.
Many argue that this album launched U2 into the spotlight, with with other tunes like 'Where The Streets With No Name' and 'I Still Haven't Found What I'm Looking For' playing a part in U2 earning a Grammy Award for Album of the Year in 1988.
The songs mentioned are all tunes you can listen to from 1pm, right here on Radio Nova.
'Bat Out Of Hell' – Meat Loaf 
From 4pm, tune into Radio Nova for another helping of the music legend Meat Loaf.
Tracks getting airplay from the music legend's 'Bat Out Of Hell' album include 'Paradise By The Dashboard Light', and 'You Took The Words Right Out Of My Mouth'.
This was an album that re entered the Irish charts following Meat Loaf's death earlier this year.
Check it out from 4pm here on Radio Nova on the 50 Albums That Changed Your Life.