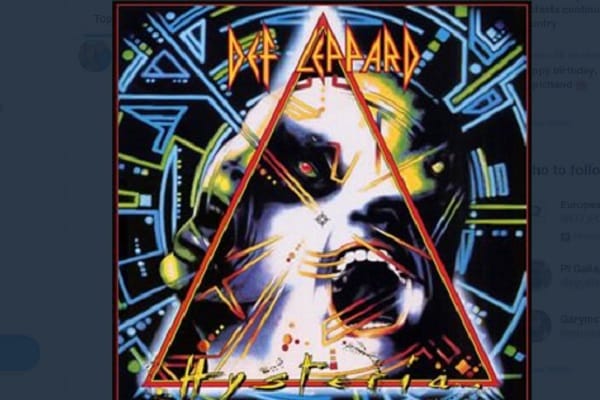 The albums featuring on today's countdown to The 50 Albums That Changed Your Life, feature from the 1980s and 1990s categories, with Bob Marley's compilation album 'Legend', 'Hysteria' by Def Leppard, along with REM's 'Out Of Time' all getting airplay.
'Legend' – Bob Marley & The Wailers 
Celebrating the legacy of Bob Marley & The Wailers, the album arrived in May 1984, and skyrocketed right to the top of the UK charts within 11 days of its release.
A year later saw the album spend 12 consecutive weeks at the top of the charts, as well as a run of 74 consecutive weeks in the charts in October of that same year.
The album was released via Island Records, and is one of the best selling compilation albums of all time by any artist worldwide.
Along with several revivals, 'Legend' has returned to the charts on several occasions between 1991 and as recent as 2022, with last May seeing this inconic Bob Marley album returning to the UK Top 40.
'Legend' was certified Platinum 9 times by 1994, making it one of the most durable compilations of all time, selling 28 million copies overall.
Tune in at 10am to hear tracks from this album, including 'Is This Love', 'Could You Be Love', and 'Jamming'. 
'Hysteria' – Def Leppard 
Arriving in August 1987, 'Hysteria' failed to make a real splash stateside.
However, it was not long before it reached the top of the Billboard Chart, thanks mainly to the surge in popularity of the track, 'Pour Some Sugar One Me'.
'Pour Some Sugar On Me' was one of four Def Leppard tracks which reached the top 10 singles chart, including 'Love Bites', which also faired very well in the US, hitting top spot.
Along with these two songs, you can also look forward to 'Animals' featuring on Nova from 1pm. 
Spending 96 weeks in the US Top 40, the album also sold 20 million copies.
Recording of this album was delayed for a few years following drummer Rick Allen's car accident, which saw him lose his left arm to amputation.
However, he soon developed a new method for playing, which saw him operate the pedals with his feet, and drums with his right arm.
'Out Of Time' – REM 
Tune into Nova from 4pm to check out REM's 'Out Of Time' album.
'Out Of Time' was the album credited with catapulting REM to superstardom in the music business, as they topped the charts in both the US and UK, selling 18 million copies in the process.
Arriving in March 1991, the album subsequently earned 3 Grammy Awards a year later, including the accolade for Best Alternative Rock Album.
It was also awarded best album by Q Magazine that same year.
'Out Of Time' includes tracks like 'Losing My Religion' and 'Shiny Happy People', which both hit the top 10 in the singles charts for both the US and UK, with the latter peaking at number 2 in Ireland.
You can also expect to listen to these tracks, along with 'Near Wild Heaven' and others from 4pm, right here on Nova!