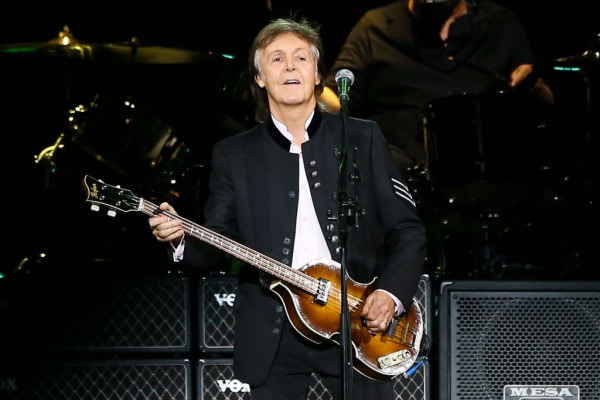 The Beatles have released a brand new animated music video for their track 'Taxman'.
Directed by Danny Sangra, the video heralds the arrival of the expanded edition of the Beatles' 1966 classic 'Revolver' album.
Sangra had previously worked on a series of animated messages from George Harrison to Paul McCartney, Ringo Starr and the late John Lennon.
On top of this, Sangra had also worked on a collaboration with Metallica and Brioni, an Italian shoe brand.
Check out 'Taxman' below.
Revolver
The Beatles had confirmed the news regarding their special edition 'Revolver' album earlier this month. It will arrive on October 28.
Along with being available in the formats 'Super Deluxe', 'Deluxe' and 'Standard', 'Revolver' will also be released on vinyl, CD, and digitally.
Originally released in 1966, Revolver will be re released as a range of newly mixed and expanded special edition packages.
These physical and digital releases on this Beatles album will also include the original mono mix, as well as three home demos. It will also feature 28 early takes from such sessions.
A four track EP with remastered original mono mixes and stereo mixes for 'Paperback Writer' and 'Writer' will also be included.
All tracks have been engineered by Sam Okell and Giles Martin. Giles is the son of the late Beatles producer George Martin.
"All the new Revolver releases feature the album's new stereo mix, sourced directly from the original four-track master tapes. The audio is brought forth in stunning clarity with the help of cutting edge de-mixing technology developed by the award-winning sound team led by Emile de la Rey at Peter Jackson's WingNut Films Productions Ltd", an announcement stated.
"The physical and digital Super Deluxe collections also feature the album's original mono mix, 28 early takes from the sessions and three home demos, and a four-track EP with new stereo mixes and remastered original mono mixes for "Paperback Writer" and "Rain".
More on this report from Nova here.