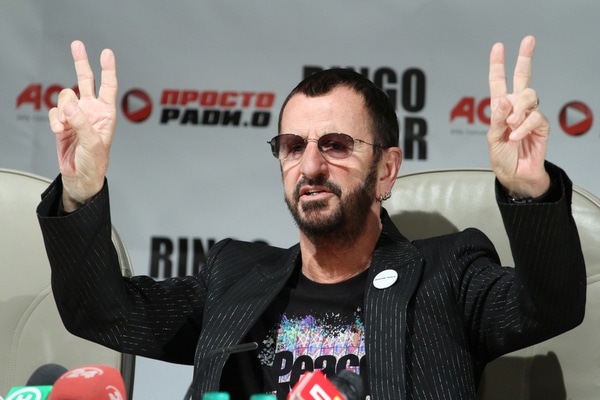 Ringo Starr has revealed that the Beatles turned down an offer to play a reunion concert in 1973.
Rumours of a Beatles reunion began brewing after Paul McCartney had flown down to LA to visit John Lennon following his break up with Yoko Ono.
The pair's brief time together, had reportedly involved sessions in the studio with Henry Nillsson and Stevie Wonder. This led to the rumours of a potential Beatles reunion.
"taking our own roads"
Ringo Starr spoke about how the Beatles turned down "a fortnite" to reunite for a gig. This gig also proposed to open with a man wrestling with a shark.
"We called each other and said no," Starr said. "We were taking our own roads now". 
Starr could be heard making this revelation in a New Yorker profile. This was a profile also focused on The Beatles: Get Back. This is a documentary focusing on the final few months before the band split up.
Earlier in this profile, Starr was also heard speaking of the film after its screening, "They put some joy in!", before adding "That was always my argument—we were laughing and angry".
This revelation comes after Paul McCartney denied rumours that he was the chief instigator in the split of the Beatles.
"I didn't instigate the split. That was our Johnny", McCartney said. "This was my band, this was my job, this was my life, so I wanted it to continue".  
McCartney also said that the bandmates had to keep news of the Beatles split quiet while their manager Allen Klein concluded some buinsess deals.
"So for a few months we had to pretend", McCartney explained.  "It was weird because we all knew it was the end of The Beatles but we couldn't just walk away." Eventually, McCartney, who became unhappy with the secrecy, "let the cat out of the bag" because "I was fed up of hiding it".
More on this here.
Earlier this month, Ringo Starr also performed the Beatles track "Come Together" with several other household names of the drumming world.