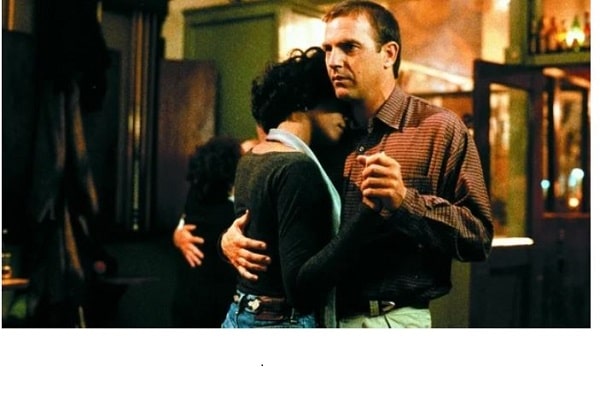 The Bodyguard is to get a remake through Warner Bros Pictures, almost 30 years after its original release.
The film starred bodyguard Kevin Costner who was hired to protect famous singer Whitney Houston from a stalker. The pair subsequently fall in love by the end of the film.
Released in 1992, the Bodyguard became one of the highest grossing films of all time. And of course who could forget Whitney Houston's iconic cover of Dolly Parton's "I Will Always Love You" for the soundtrack!
Check it out below.
Following its release, The Bodyguard was labelled cheesy and melodramatic by some critics.
The film went on to receive seven nominations at the Golden Rasberry Awards. This was the parody ceremony recognising the Hollywood missteps.
Despite this criticism, the Bodyguard also proved very popular with the public. The soundtrack "I Will Always Love You" also won soundtrack of the year at the Grammy Awards.
The Bodyguard remake
The remake of the Bodyguard to to be co produced by Lawrence Kasdan, who wrote and produced the orginal film back in 1992.
Kasdan will be supported by Jonothan Erich and Dan Lin. Nick Reynolds will act as exective producer for this remake.
Meanwhile, Dan Lin has worked on the Sherlock Holmes and Lego Movie franchises. Lin is also currently working on projects such as live action adaptions of Inspector Gadget and Lilo And Stitch.
Information regarding a release date or casting choices have yet to be offically confirmed.
Last year also saw the late Whitney Houston inducted into the Rock and Roll Hall of Fame. The late singer's mother Cissy and her sister in law Pat were there to collect the award on Whitney's behalf.
A biopic on the singer's life is also due for release in 2022, with actress Naomi Ackie to play Whitney Houston. The singer passed away in 2012 aged 48.