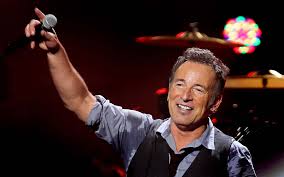 Bruce Springsteen has announced that he will be releasing a new four track EP, due to be released this year.
Entitled "American Beauty" the new EP will include tracks taken from the sessions of his "High Hopes" album.
It is due to be released for this year's Record Store Day on the 26th of April. The EP will consist of four new tracks "Mary Mary" "Hey Blue Eyes" t"American Beauty" and the last track, details of which are still a bit sketchy is believed to be "Hurry Up Sundown" a song that has been released previously by the garage-rock band Balloon Farm which as rumour has it, Springsteen is believed to have covered.
Still hear say at the moment so take it with a pinch of salt!