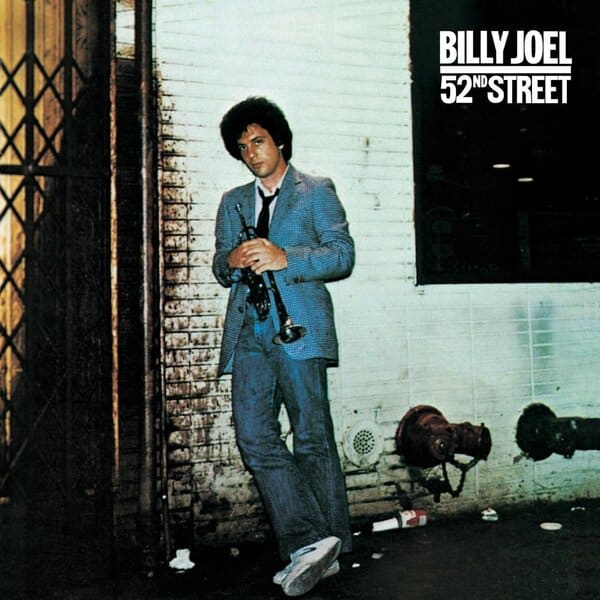 Tonight (December 21st) on the world famous Classic Album at Midnight on Radio Nova we're playing Billy Joel's 52nd Street.
The album is presented in full with no commercials or interruptions.
Inspired to become a musician after seeing The Beatles perform on The Ed Sullivan Show as a teenager, Billy Joel performed and recorded with various groups in the New York area before going solo in the early 1970s.
Though critically lauded and featuring what would become some of his signature tunes, Joel's first four albums failed to find an audience. It was his fifth album, 1977's The Stranger, that finally made Joel a commercial success. The Stranger reached number two on the US Billboard chart and held that position for six weeks.
Joel named his sixth album after New York's 52nd Street, an area once known for its jazz venues, and also the location of his recording studio. This is reflected in an album that sees him veer away from the traditional rock n' roll sound of his earlier albums to a more jazz influenced record. Far from the intimate approach of most American singer-songwriters of the time, Joel takes a leaf from Elton John's book with a record that almost sounds like the soundtrack of a lavish Broadway musical. Songs that play like showtunes mingle with jazz and disco rhythms, while the influence of Steely Dan can be heard throughout the album.
The album saw Joel reteam with producer Phil Ramone, who had helped craft the successful The Stranger. A talented roster of musicians performed on the record, including multi-instrumentalist Richie Cannata; guitarists Steve Khan, David Spinozza, Russell Javors, Hugh McCracken and Eric Gale; bassist Doug Stegmeyer; drummers Liberty DeVitto and Ralph MacDonald; and trumpeter Freddie Hubbard.
52nd Street features nine tracks. On Side A are Big Shot; Honesty; My Life; and Zanzibar. On Side B are Stiletto; Rosalinda's Eyes; Half a Mile Away; Until the Night; and 52nd Street.
Released on October 11th, 1978, 52nd Street reached the top of the US Billboard chart and would become the best-selling album of 1979 in the US. It also reached number one in Australia, Canada and New Zealand, and number 10 in the UK.
Seven million copies of 52nd Street would ultimately be sold. It spawned three singles in My Life, Honesty and Big Shot, with the former reaching number three in the US.
A cover of My Life performed by Gary Bennett would become the theme song for sitcom Bosom Buddies, which provided an early role for a young actor named Tom Hanks.
At the 1980 Grammies, 52nd Street was awarded Album of the Year while Joel scooped the award for Best Pop Vocal Performance (Male). Honesty was nominated for Song of the Year.
In October 1982 52nd Street was among the first batch of albums to be released on the new Compact Disc format. In 2018 it was selected as the first release when Sony began pressing vinyl again.
52nd Street was well received by critics, who applauded Joel for expanding his sound with many drawing favourable comparisons to Elton John. Rolling Stone ranks 52nd Street at number 352 on its list of the 500 greatest albums of all time.
You can take a trip to 52nd Street at midnight tonight on Radio Nova.