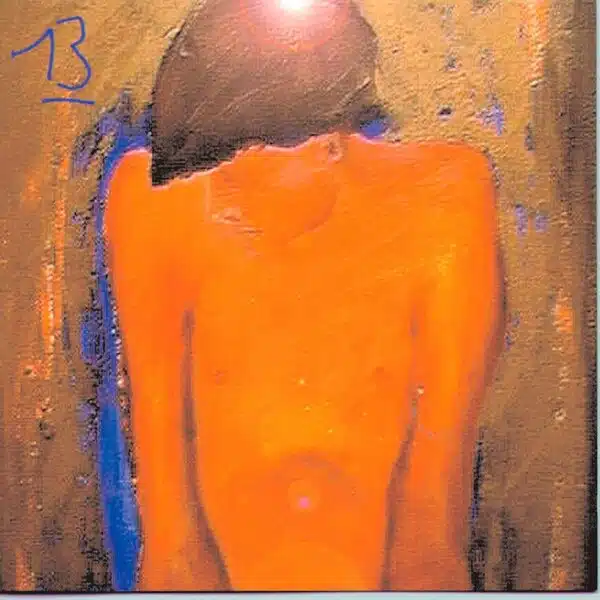 Tonight (March 21st) on the world famous Classic Album at Midnight on Radio Nova we're playing Blur's 13.
The album is presented in full with no commercials or interruptions.
Formed in London in 1988 by singer Damon Albarn, guitarist Graham Coxon, bassist Alex James and drummer Dave Rowntree, Blur's 1991 debut album Leisure was very much influenced by the "Madchester" scene. Subsequent albums saw the band draw influence from 1960s British pop, and by the mid-90s Blur were at the forefront of the Brit-Pop movement, enjoying a famous rivalry with Oasis.
On 1997's Blur, the band moved away from the BritPop sound to incorporate heavier rock, which won them a new audience in the US. For their sixth album, 13, Blur wanted to continue evolving. Their regular producer Stephen Street was replaced by William Orbit, a producer and remixer known for his work in the field of electronic music. Recording would take place between June and October of 1998 in London's Studio 13, Sarm West Studios and Mayfair Studios, and Reykjavik's Studio Syrland.
The recording sessions were dogged by tensions between the band members. Albarn wanted to take the album in an experimental direction while Coxon wanted to continue in the vein of the heavy rock of the previous album. Band members would regularly fail to turn up for sessions, or arrive in an intoxicated state.
Lyrically, Albarn drew heavily on his failed relationship with Elastica singer Justine Frischmann. Musically the album sees Blur draw inspiration from a variety of genres including prog rock, psychedelia, electronic and industrial. Several of the album's tracks are followed by brief hidden tracks.
In its original release 13 features, you guessed it, 13 tracks: Tender; Bugman; Coffee & TV; Swamp Song; 1992; B.L.U.R.E.M.I.; Battle; Mellow Song; Trailerpark; Caramel; Trimm Trabb; No Distance Left to Run; and Optigan 1.
Released on March 15th 1999, 13 continued the band's successful streak in the UK. It debuted at number one, becoming the band's fourth album in a row to top the UK chart. It also topped the Irish chart. In the US it could only peak at number 80.
13 spawned three UK Top 20 singles in Tender (2), Coffee & TV (11) and No Distance Left to Run (14). The music video for Coffee & TV, which features an animated milk carton searching for a missing Coxon, has appeared on several lists of the greatest music videos of all time.
Critics were enthusiastic about Blur's sixth album, with Record Collector calling it a "masterpiece" while Q hailed it as "a dense, fascinating, idiosyncratic and accomplished art rock album."
13 was nominated for both the 1999 Mercury Prize and the NME Album of the Year.
You can hear 13 when the clock strikes 12 tonight on Radio Nova.