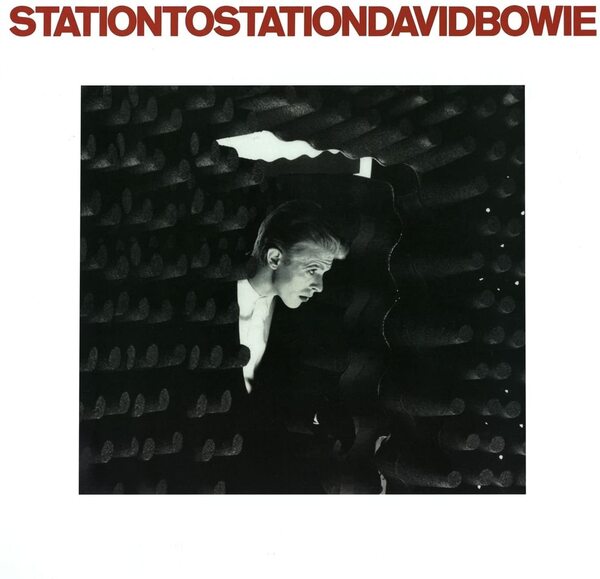 Tonight (January 23rd) on the world famous Classic Album at Midnight on Radio Nova we're playing David Bowie's Station to Station.
The album is presented in full on vinyl with no commercials or interruptions, courtesy of The Record Hub.
In 1975 Bowie landed the title role in director Nicolas Roeg's film The Man Who Fell to Earth and prior to filming he announced his retirement from music. Luckily for his fans, that was just the cocaine talking. While filming, Bowie began writing songs for what would become his ninth album, Station to Station.
Having left behind Ziggy Stardust and Aladdin Sane, Bowie began to develop a new persona – The Thin White Duke. Following filming he made an immediate return to the studio to record Station to Station, reuniting with his Young Americans session players – Carlos Alomar and Earl Slick, drummer Dennis Davis, backing vocalist and percussionist Warren Peace – along with producer Harry Maslin. Bowie also recruited bassist George Murray and the E Street Band pianist Roy Bittan.
At the top of his commercial powers, Bowie encouraged his band to experiment, eschewing rehearsals to capture a feverish spontaneity. The singer's coke addiction spread to his fellow musicians who often relied on the drug to stay awake for sessions lasting up to 24 hours.
Bowie's previous album, Young Americans, had seen him begin to dabble in funk, soul and disco sounds, something he continued on Station to Station. There are also hints of his coming Berlin phase with the influence of Krautrock groups like Kraftwerk and Neu! audible on some of Station to Station's tracks. Both influences combine on the opening extended title track.
Station to Station features six tracks. On Side A are Station to Station; Golden Years; and Word on a Wing. On Side B are TVC 15; Stay; and Wild is the Wind.
Station to Station was released on January 23rd, 1976 and became an instant success. It peaked at number three in the US, spending 32 weeks on the Billboard chart and remaining as Bowie's highest charting US album until 2013's The Next Day reached number two. In the UK it reached number five and spent 17 weeks in the charts.
The album's release was preceded in November 1975 by the release of Golden Years as a single, which became a Top 10 hit in both the US and UK. TVC 15 was later issued as a single and peaked at number 33 in the UK. In 1981, Bowie's cover of Wild is the Wind was released as a single to promote the compilation album Changestwobowie and peaked at number 24 in the UK.
Critics continued to hail Bowie's evolution on Station to Station. NME called it "one of the most significant albums released in the last five years" and ranked it just behind Bob Dylan's Desire as the second best album of the year. Lester Bangs, who had been one of the few public detractors of Bowie up to that point, called the album Bowie's first "masterpiece." Rolling Stone ranks Station to Station at number 52 on their list of the 500 greatest albums of all time.
We'll take you from Station to Station at midnight tonight on Radio Nova.