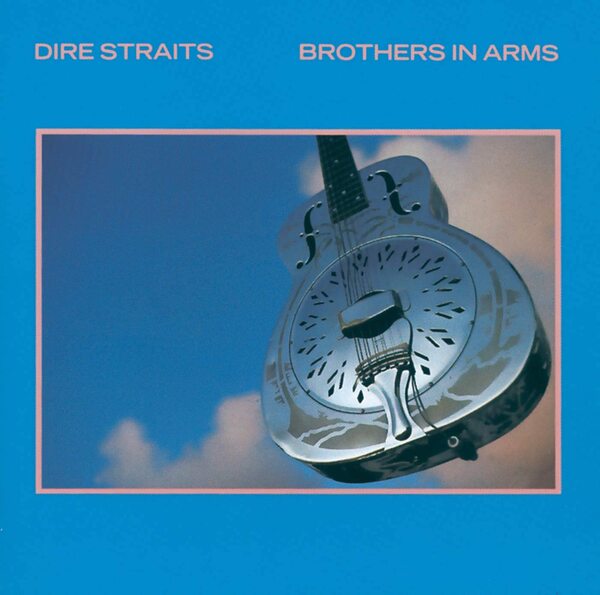 Tonight (February 3rd) on the world famous Classic Album at Midnight on Radio Nova we're playing Dire Straits' Brothers in Arms.
The album is presented in full with no commercials or interruptions.
Formed in London in 1977 by the Knopfler brothers Mark (lead vocals, guitar) and David (rhythm guitar), Dire Straits found instant success. Their self-titled debut album was released just a year into their existence and reached number two in the US and number five in the UK. 1979's Communique followed, reaching number one in several countries and number five in the UK. 1980's Making Movies reached number four in the UK with 1982's Love over Gold topping the charts of several countries.
Dire Straits followed Making Movies with a three track EP, ExtendedancEPlay, and a live album, Alchemy, with Mark Knopfler taking time away to score the film Local Hero, so by 1984 anticipation was high for a full studio album from the band.
In October 1984 the band travelled to AIR Studios on the Caribbean island of Montserrat to begin work on Brothers in Arms. Mark Knopfler would co-produce the album, reteaming with Neil Dorfsman, who had worked on Lover over Gold and Knopfler's Local Hero score.
With a CD release in mind, the album would be one of the first major recordings made using digital technology. Keyboardist Guy Fletcher was added to the band's lineup for the sessions, with the group's second guitarist Hal Lindes leaving, having either been fired or deciding to quit, and replaced by Jack Sonni. Drummer Terry Williams was temporarily replaced by jazz drummer Omar Hakim.
With three tracks lost due to a defective recording, the band reconvened at New York's Power Station at the start of 1985 to finish the record. In New York they recruited a group of acclaimed session musicians including the Brecker brothers, vibes player Mike Mainieri, percussionist Jimmy Maelen, trumpeter Dave Plews and saxophonist Malcolm Duncan. Sting contributed backing vocals to Money for Nothing.
Musically, Brothers in Arms sees Dire Straits move away from their traditional blues-influenced sound to a more commercial pop-rock direction. Influences from zydeco, reggae and mariachi music can be heard on the record.
Brothers in Arms features nine tracks. On Side A are So Far Way; Money for Nothing; Walk of Life; Your Latest Trick; and Why Worry. On Side B are Ride Across the River; The Man's Too Strong; One World; and Brothers in Arms.
Released on May 17th, 1985, Brothers in Arms would spend 14 weeks atop the UK album chart and nine weeks at number one in the US. It was the first album to be certified platinum 10 times in the UK and it currently ranks as the eighth best selling album in UK history. It has sold over 30 million copies worldwide. The album was the first major hit of the CD era, becoming the first album to sell a million copies on the format and the first CD to outsell its vinyl counterpart.
UK critics were largely negative, accusing the band of selling out, while their US counterparts gave Brothers in Arms more favourable reviews. It has since come to be considered one of the best albums of the 1980s. Rolling Stone ranks it at number 418 on its list of the 500 greatest albums of all time.
Tune in to Radio Nova at midnight tonight to hear Brothers in Arms in full.