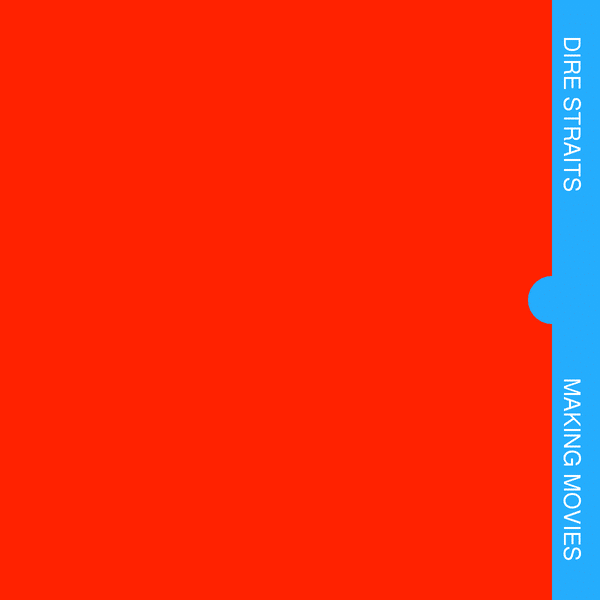 Tonight (November 8th) on the world famous Classic Album at Midnight on Radio Nova we're playing Dire Straits' Making Movies.
The album is presented in full with no commercials or interruptions.
Formed in London in 1977 by the Knopfler brothers Mark (lead vocals, guitar) and David (rhythm guitar), bassist John Illsley and drummer Pick Withers, Dire Straits found instant success. Their self-titled debut album was released just a year into their existence and reached number two in the US and number five in the UK. 1979's Communique followed, reaching number one in several countries and number five in the UK.
By 1980, with two hit albums in their first two years behind them, Dire Straits weren't about to slow down. Mark Knopfler spent the early months of the year writing new material before hiring producer Jimmy Iovine, having been impressed by his work with Bruce Springsteen. With Iovine's help, E-Street Band keyboardist Roy Bittan was brought in to perform on the album.
Making Movies was recorded at New York's Power Station in the summer of 1980. During the sessions, the Knopfler brothers had several intense arguments which ultimately led to David quitting the band. Session musician Sid McGinnis was brought in to replace him on rhythm guitar.
Making Movies features seven tracks. On Side A are three lengthy songs, all between six and eight minutes long – Tunnel of Love; Romeo and Juliet; and Skateaway. On Side B are Expresso Love; Hand in Hand; Solid Rock; and Les Boys.
Making Movies is a rare case of an album taking its title from a track that didn't make the final cut. The song Making Movies was one of four outtakes, the others being Suicide Towers, Sucker for Punishment and Twisting by the Pool. The latter was eventually released as a single in 1983 and was a Top 20 hit in the UK.
The album was released on October 17th, 1980. It reached number four in the UK, number 19 in the US and topped the charts in Italy and Norway. Three singles were released from Making Movies – Romeo and Juliet, Skateaway and Tunnel of Love, with the former becoming a Top 10 hit in the UK. Tunnel of Love would introduce Dire Straits to a new audience when it was featured in the Richard Gere drama An Officer and a Gentleman.
Making Movies was well received by critics, especially Rolling Stone's David Fricke who said "if Making Movies really were a film, it might win a flock of Academy Awards." The magazine ranked it at number 52 on their list of the 100 best albums of the 1980s.
You can soundtrack your late night with Making Movies at midnight tonight when we'll be playing it in full on Radio Nova.