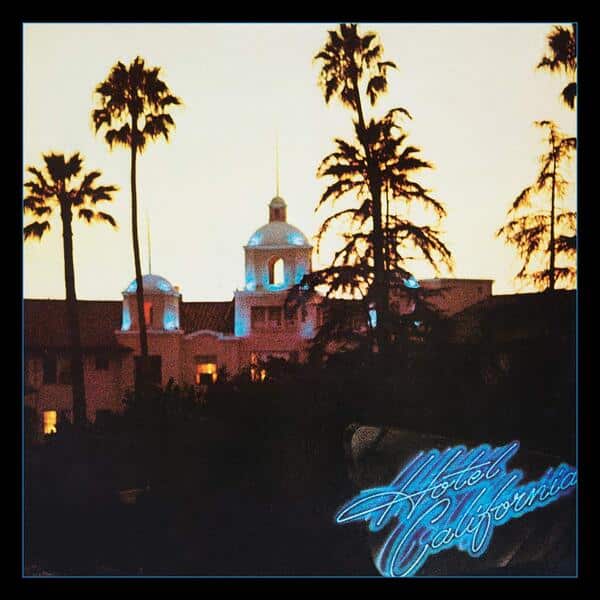 Tonight (November 7th) on the world famous Classic Album at Midnight on Radio Nova we're playing Eagles' Hotel California in full on vinyl, courtesy of The Record Hub.
The album is presented in full with no commercials or interruptions.
Originally formed as a backing band for Linda Ronstadt, Eagles scored their first US number one with their fourth album, 1975's One of These Nights. That album also gave the band their first success outside the US.
That success continued with a compilation album, Their Greatest Hits (1971-1975), released in February 1976. Topping the US Billboard chart and peaking at number two in the UK, Their Greatest Hits introduced a whole new group of fans to the key tracks from their first four albums. It was the biggest selling album of the 20th century in the US, spawning two number one singles in One of These Nights and Best of My Love.
Fuelled by the success of the compilation, anticipation was high for a new Eagles album.
By 1976 the band's lineup consisted of Don Felder (guitars, backing vocals), Glenn Frey (lead vocals, guitars, keyboards), Don Henley (lead vocals, drums, synthesizer), Randy Meisner (lead vocals, bass, guitarrón) and Joe Walsh (lead vocals, guitars, keyboards).
The title track was the first song written for the album, and would serve as an introduction to the record's themes, which Henley described as "loss of innocence, the cost of naiveté, the perils of fame, of excess."
With the departure of founding member Bernie Leadon, Eagles decided to move away from the country sound that he had been instrumental in developing. His replacement, Joe Walsh, steered the band in a more traditional rock direction with his guitar riffs.
Eagles recorded Hotel California not just in that eponymous state but also in Miami, where they were regularly interrupted by the noise of Black Sabbath recording in an adjacent studio.
In its original release, Hotel California features nine tracks. On Side A are Hotel California; New Kid in Town; Life in the Fast Lane; and Wasted Time. On Side B are Wasted Time (instrumental reprise); Victim of Love; Pretty Maids All in a Row; Try and Love Again; and Last Resort.
Featuring a now iconic photo of the Beverly Hills Hotel on its sleeve, Hotel California was released on December 8th, 1976. It would spend eight weeks atop the US Billboard chart and peak at number two in the UK. To date it has sold over 42 million copies worldwide. Released as a single, the title track would reach number in the US and become one of the most played songs on rock radio. New Kid in Town was also a chart-topping single.
Hotel California is widely considered one of the greatest albums ever recorded. Rolling Stone rank it at number 118 on their list of the 500 greatest albums of all time, while a 2005 Channel 4 poll ranked it at number 13 on a 100 greatest albums of all time list.
You can check into the Hotel California at midnight tonight on Radio Nova. It's such a lovely place.