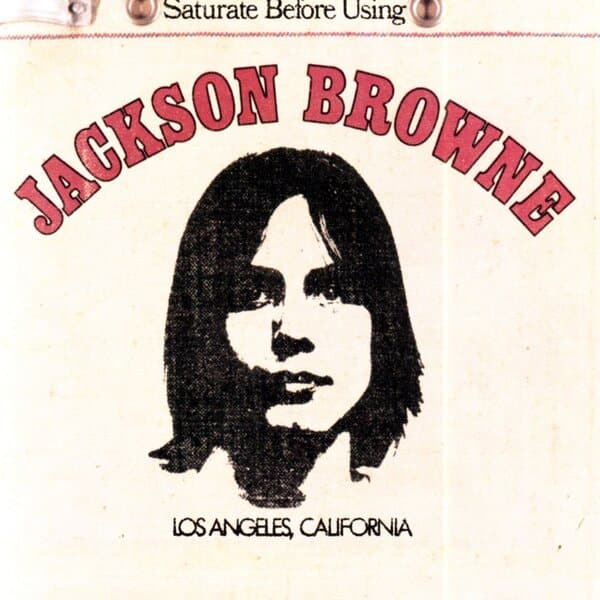 Tonight (January 16th) on the world famous Classic Album at Midnight on Radio Nova we're playing Jackson Browne's self-titled debut.
The album is presented in full on vinyl with no commercials or interruptions, courtesy of The Record Hub.
As a teenager in 1960s California, Browne developed a reputation as a notable songwriter. At just 16 he penned the song These Days, famously recorded by German singer Nico in 1967. After leaving high school in 1966 Browne joined the Nitty Gritty Dirt Band, who would later record several of his songs. His stint with the band lasted only a few months before he left for New York to become an in-house songwriter with Elektra Records.
While in New York, Browne began performing in Greenwich Village with the likes of Nico and Tim Buckley. Browne and Nico became romantically involved and he contributed several songs to her debut album Chelsea Girl, on which he also played guitar.
After splitting up with Nico, Browne returned to California in 1968. Over the next couple of years his songs would be recorded by the likes of Joan Baez, The Eagles, The Byrds, Linda Ronstadt and Gregg Allman.
In 1970 Browne sent a demo of his song Jamaica Say You Will to David Geffen, who took him on as his manager and sought a record deal for the young singer/songwriter. Unable to find an interested label, Geffen formed his own label, Asylum Records, to which he signed Browne.
For his self-titled debut album, Browne performed on acoustic guitar and piano. His backing band included David Campbell (viola), Jesse Ed Davis (electric guitar), Craig Doerge (piano), Jim Gordon (organ), Albert Lee (electric guitar) and Leland Sklar (bass). David Crosby and Graham Nash of Crosby, Stills, Nash & Young performed harmony vocals on the album.
Jackson Browne's debut features 10 tracks. On Side A are Jamaica Say You Will; A Child in These Hills; Song for Adam; Doctor, My Eyes; and From Silver Lake. On Side B are Something Fine; Under the Falling Sky; Looking into You; Rock Me on the Water; and My Opening Farewell.
Released in January 1972, Jackson Browne reached number 53 on the US Billboard album chart. The single Doctor, My Eyes was a Top 10 US hit, peaking at number eight. A second single, Rock Me on the Water, didn't fare so well, reaching number 48.
While his debut struggled commercially, critics hailed it as the work of an important new talent. "Browne's debut lays the groundwork for future heart-and-soul excavations," wrote Rolling Stone in their review, calling his songs "romantic in the best sense of the term." Circus magazine said Browne "has the soul of a poet and the stance of a troubadour."
Browne's debut album is often mistakenly referred to as "Saturate Before Using," the words which appear at the top of its cover and later on the spine of the CD edition.
You can hear Jackson Browne's debut album, which definitely isn't titled Saturate Before Using, at midnight tonight on Radio Nova.