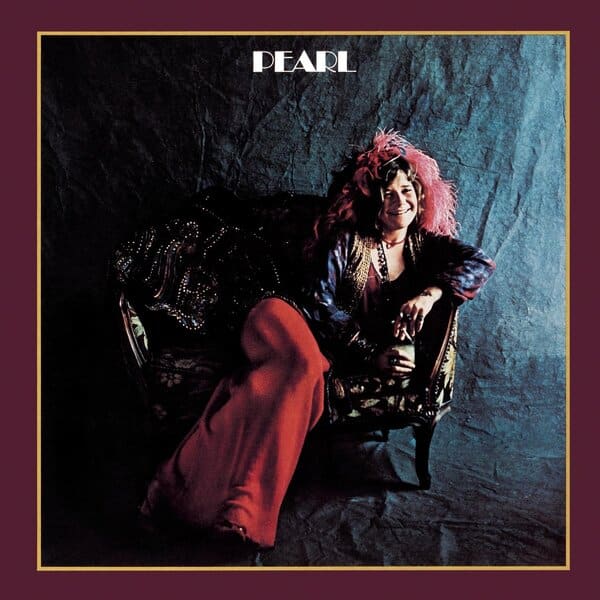 Tonight (October 5th) on the world famous Classic Album at Midnight on Radio Nova we're playing Janis Joplin's Pearl.
The album is presented in full with no commercials or interruptions.
Janis Joplin's story is the all too familiar tale of a young artist dying while still at the peak of their powers. Though only her second solo studio album, Pearl would sadly be released in the wake of her premature death from a drug overdose at the age of 27.
Joplin's drug issues began in 1963 when she left her conservative home in Texas for the beatnik Mecca of San Francisco. After two years of heavy drinking and drug dependency, Joplin's friends put her on a bus back to Texas.
While in San Francisco, Joplin had befriended future Jefferson Airplane guitarist Jorma Kaukonen, with whom she recorded a demo session. This tape, along with her growing reputation as a singer in Texas, attracted the attention of San Francisco rockers Big Brother and the Holding Company, who were looking for a lead vocalist.
Joplin returned to San Francisco to join the band. Soon she would become one of the biggest names in rock music, but her fame drove her back to her vices. She recorded two studio albums with BB&THC – 1967's Big Brother & the Holding Company and 1968's Cheap Thrills – before leaving to pursue a solo career.
As the frontwoman of BB&THC, Joplin had hogged the limelight, drawing attention for her distinctive bluesy drawl, which sounded like it came from a singer far more mature than the young Janis.
On 1969's I Got Dem Ol' Kozmic Blues Again Mama!, Joplin was backed by the Kozmic Blues Band. For her 1970 album Pearl she opted for The Full Tilt Boogie Band, who been her backing band on a recent Canadian tour. Producer Paul A. Rothchild, who had recently worked his magic for The Doors, gave Pearl a far more polished sound than Joplin's previous albums.
Pearl sees Joplin return to a more traditional blues style than the psychedelic tinged albums she made with her previous backing bands. It's a perfect showcase for a singer who was instrumental in building the bridge between blues and rock that was being crossed by several acts of the era. In Joplin's growls and yells you can hear the beginnings of what would become Heavy Metal.
In its original release Pearl features 10 tracks. On Side A are Move Over; Cry Baby; A Woman Left Lonely; Half Moon; and Buried Alive in the Blues. Side B gives us My Baby; Me and Bobby McGee; Mercedes Benz; Trust Me; and Get it While You Can.
Move Over and Mercedes Benz were written by Joplin herself while the rest of the album consisted of covers, though Trust Me was written specifically for Joplin by Bobby Womack.
Joplin also plays acoustic guitar on Pearl, backed by Richard Bell (piano), Ken Pearson (Hammond organ), John Till (electric guitar), Brad Campbell (bass) and Clark Pierson (drums). Bobby Womack adds tambourine on Trust Me.
Pearl was released on January 11th, 1970. Joplin had died on October 4th of the previous year. With her death still fresh in the public consciousness, Pearl proved a hit, topping the US Billboard chart and ultimately selling four million copies.
Pearl is now considered one of the greatest albums of both the blues and rock genres. It currently sits at number 259 on Rolling Stone's list of the 500 greatest albums of all time.
We'll be playing Pearl in full at midnight tonight. Get it while you can!