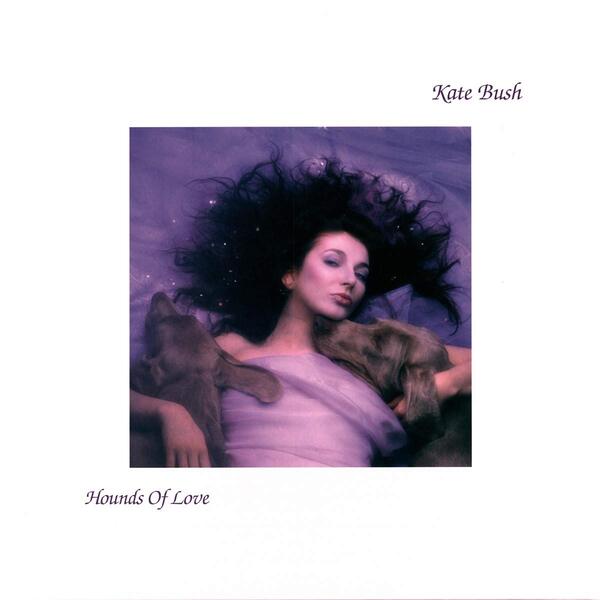 Tonight (August 23rd) on the world famous Classic Album At Midnight on Radio Nova we're playing Kate Bush's Hounds of Love.
The album is presented in full with no commercials or interruptions.
Critics and fans alike generally consider Hounds of Love to be Bush's finest album, but it evolved from a low point in the singer-songwriter's career.
Bush's previous album, 1982's The Dreaming had performed poorly and was widely considered a "difficult" album. Bush was left fatigued by The Dreaming.
"I was just a complete wreck, physically and mentally," Bush said. "I'd wake up in the morning and find I couldn't move."
Seeking time away from the public glare, Bush purchased a house in the Kent countryside, and it was amid that rural tranquillity that she would regenerate and begin work on her next album.
Working in a recording studio she had custom built in her new home, Bush would self-produce Hounds of Love on her own terms.
Bush embraced the possibilities of the Fairlight synthesiser, then the height of sophistication, and the sampler on Hounds of Love. The Fairlight allowed her to emulate several instruments and work alone without a band. Using the sampler she added movie quotes to some tracks, such as the dialogue from the 1957 horror movie Night of the Demon that opens the title track.
Hounds of Love is very much an album of two halves.
Side A features the singles Running Up That Hill (A Deal With God), Hounds of Love, The Big Sky and Cloudbusting, along with an album only track, Mother Stands for Comfort. Both Running Up That Hill and Cloudbusting would become UK Top 10 hits.
Side two is a seven track suite known as 'The Ninth Wave', featuring the tracks And Dream of Sheep, Under the Ice, Waking the Witch, Watching You Without Me, Jig of Life, Hello Earth and The Morning Fog.
The Ninth Wave was inspired by Bush's love of the English poet Alfred, Lord Tennyson. In Tennyson's style, Bush presents a "vision quest" narrative of a woman drifting lost at sea.
"The Ninth Wave was a film, that's how I thought of it," Bush said in a BBC interview in 1992. "It's the idea of this person being in the water, how they've got there, we don't know. But the idea is that they've been on a ship and they've been washed over the side so they're alone in this water. And I find that horrific imagery, the thought of being completely alone in all this water. And they've got a life jacket with a little light so that if anyone should be travelling at night they'll see the light and know they're there."
On the album, Bush plays the Fairlight synthesiser and piano. She's backed by musicians including guitarist Alan Murphy, drummer Stuart Elliot and bassist Martin Glover. Irish folk musicians Dónal Lunny (bouzouki, bodhrán), John Sheahan (fiddles) and Liam O'Flynn (uilleann pipes) also feature.
Hounds of Love was released on September 16th, 1985 by EMI Records, debuting at number one on the UK album chart.
On its release, Hounds of Love was instantly embraced by critics. NME called Bush a "genius" who had made "the best album of the year."
In a 2020 poll, Rolling Stone placed Hounds of Love at number 68 on the 100 greatest albums of all time.
You can hear Hounds of Love in full at midnight tonight on Radio Nova.