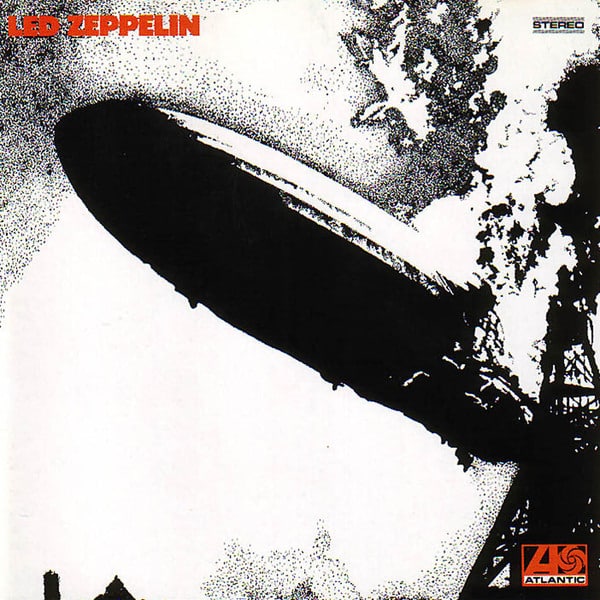 Tonight (January 9th) on the world famous Classic Album at Midnight on Radio Nova we're playing Led Zeppelin's self-titled debut.
The album is presented in full on vinyl with no commercials or interruptions, courtesy of The Record Hub.
Led Zeppelin was formed practically overnight when Yardbirds guitarist Jimmy Page needed to quickly put together a band for a final tour of Scandinavia under the name of The Yardbirds, who had just broken up. Answering Page's call were vocalist Robert Plant, bassist-keyboardist John Paul Jones and drummer John Bonham.
After performing as the backing band on a track for American singer-songwriter PJ Proby, the band then known as The New Yardbirds became and Led Zeppelin and began work on their debut album in September 1968.
By the time they entered London's Olympic Studios, Led Zeppelin were well prepared, having developed and rehearsed a set of songs while on their Scandinavian tour. As such recording took just a few weeks, with Plant claiming only 36 hours of studio time were quoted on the band's bill. The band's preparations were largely down to self-funding the record, as they had no label deal at that point and didn't want to waste studio time.
Page took the role of producer on Led Zeppelin's debut and was heavily innovative in his recording techniques. Rather than simply placing microphones directly in front of the instruments and amps, Page placed secondary microphones as much as 20 feet away from the amps and recorded the balance between both microphones, a technique he called "distance makes depth." Page also employed a "reverse echo" technique, placing a sound's echo before the sound itself. With such innovation, it was fitting that Led Zeppelin's debut would be one of the first albums to be released in stereo only.
On their first album, Led Zeppelin draw from classic folk and blues, as well as the psychedelic craze of the era, sometimes all on the one track. Page's experimentalism continued into his musicianship, playing his guitar with a violin bow on the moody Dazed and Confused.
In its original release, Led Zeppelin I contains nine tracks. On Side A are Good Times Bad Times; Babe I'm Gonna Leave You; You Shook Me; and Dazed and Confused. On Side B are Your Time Is Gonna Come; Black Mountain Side; Communication Breakdown; I Can't Quit You Baby; and How Many More Times.
Released on January 12th, 1969 in the US and March 31st in the UK, Led Zeppelin I proved a commercial success. It was a Top 10 hit in both countries (a feat repeated by a 2014 reissue) and topped the Spanish albums chart.
Critics in the US were initially sniffy, calling Page a "limited producer" and comparing Plant unfavourably to Rod Stewart. British critics were far more receptive, with Oz's Felix Dennis calling the album "a turning point in rock music."
Led Zeppelin's debut is now considered one of their finest albums and a key moment in the evolution of rock. Rolling Stone ranks it at number 101 on its list of the 500 greatest albums of all time. In 2004 it was inducted into the Grammy Hall of Fame.
Good times await you at midnight tonight on Radio Nova.