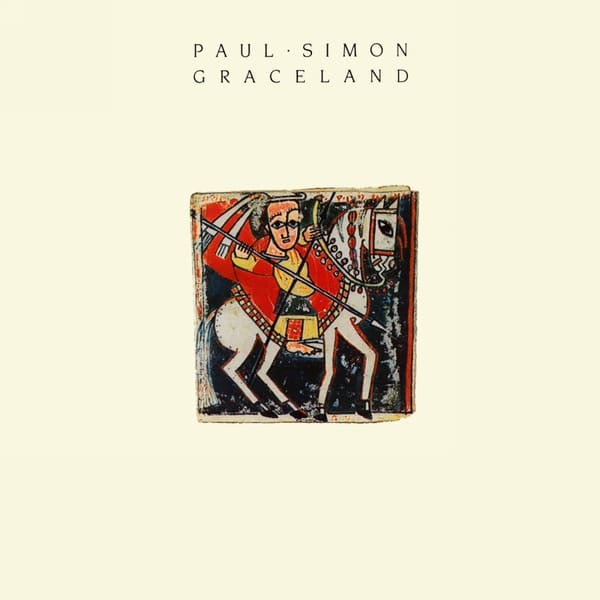 Tonight (January 31st) on the world famous Classic Album at Midnight on Radio Nova we're playing Paul Simon's Graceland.
The album is presented in full with no commercials or interruptions.
Simon's sixth solo album, 1983's Hearts and Bones had proven his least commercially successful. Seeking a change of direction, Simon became infatuated with the music of South Africa after being given a cassette of street music from the country.
Simon's label, Warner, put him in touch with South African record producer Hilton Rosenthal, who sent the singer-songwriter a host of records from his country.
Controversially, considering the cultural boycott of apartheid South Africa at the time, Simon travelled to South Africa in February 1985 to begin recording a new album. His trip was approved by the South African black musicians' union, who saw it as a chance to introduce their music to a world audience.
With the aid of Rosenthal, Simon assembled some of South Africa's finest musicians for the sessions, including Lulu Masilela, Tao Ea Matsekha, General M. D. Shirinda and the Gaza Sisters and the Boyoyo Boys Band. Simon spent two weeks jamming with his South African collaborators before returning to New York to construct songs around the recordings. Some of the South African musicians would later join Simon in New York to record further material.
In the US, Simon recruited more collaborators, including the Everly Brothers, Los Lobos, Linda Ronstadt and Good Rockin' Dopsie and the Twisters.
Musically, Graceland represents a major departure from the intimate folky sound of previous Simon albums. It's a mish-mash of musical styles, with South African mbaqanga rhythms next to Cajun and Tex-Mex sounds.
Lyrically, Graceland is a more upbeat set of songs than the introspective Hearts and Bones, though tracks like The Boy and the Bubble and Homeless deal with heady topics like terrorism and poverty.
In its original release, Graceland features 11 tracks. On Side A are The Boy in the Bubble; Graceland; I Know What I Know; Gumboots; and Diamonds on the Soles of Her Shoes. On Side B are You Can Call Me Al; Under African Skies; Homeless; Crazy Love, Vol. II; That Was Your Mother; and All Around the World or the Myth of Fingerprints.
Released on August 25th, 1986, Graceland would sell over six million copies worldwide over the following 12 months. It topped the UK charts and peaked at number three in the US. Lead single You Can Call Me Al became one of Simon's biggest hits, promoted with a memorable music video featuring comedian Chevy Chase.
Picking up a Grammy for Album of the Year, Graceland was reviewed warmly by most critics. The New York Times called Graceland "the rock album equivalent of a work of literature." Rolling Stone ranks Graceland at number 46 on its list of the 500 greatest albums of all time. A 25th anniversary re-release in 2012 reached number three in Ireland.
Simon has described the experience of making Graceland as "one of the most vital in my life."
Let us take you to Graceland at midnight tonight on Radio Nova.