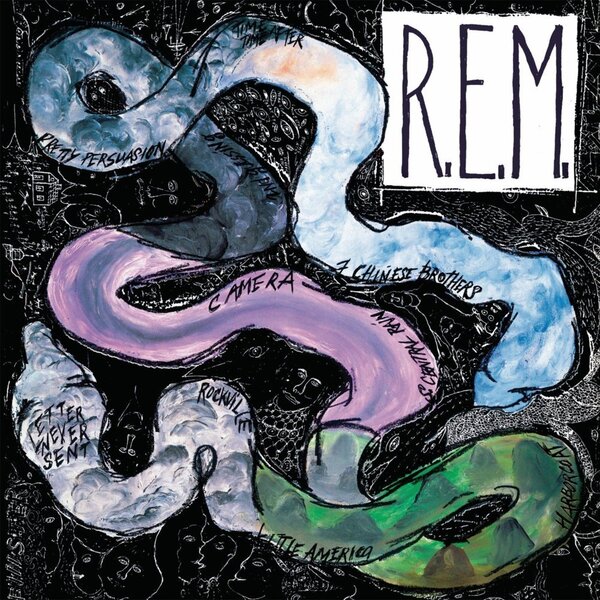 Tonight (October 28th) on the world famous Classic Album at Midnight on Radio Nova we're playing REM's Reckoning.
The album is presented in full with no commercials or interruptions.
Formed in Athens, Georgia in 1980 by lead vocalist Michael Stipe, drummer Bill Berry, guitarist Peter Buck and bassist Mike Mills, REM received critical acclaim for their 1983 debut album Murmur. Peaking at number 27 in the US, it failed to make the impact expected by REM's label IRS Records.
Spurred on by the positive reviews for their debut, REM wasted no time beginning work on a followup. "We were going through this streak where we were writing two good songs a week," Buck said of the band's prolific approach. This saw them record 22 tracks during a November 1983 session.
A month later REM entered Reflection Sound in Charlotte, North Carolina, reteaming with Murmur producers Mitch Easter and Don Dixon to record their second album.
The amount of time spent in the studio has been disputed. Buck claims they knocked out the album in just 11 days, while Dixon claims it was over 25 days. Either way, it was a swift turnaround. Buck claims REM recorded the album so quickly because they wanted to get it done before their record label could interfere. IRS Records had been pressuring the band for a more commercial sound, orders REM steadfastly ignored.
Initially there was some friction between the band and their producers. In his vocals, Stipe favoured emotion over technique, which frustrated Dixon and Easter until they realised the singer's methods made sense for the album. Stipe's vocals are particularly raw on Camera, an emotional tribute to a friend killed in a car crash. The producers initially struggled to convince the band to include some of their older material (including Pretty Persuasion and (Don't Go Back to) Rockville) on the album, but the band ultimately agreed.
In its original release, Reckoning features 10 tracks. On Side A are Harborcoat; 7 Chinese Bros,; So. Central Rain (I'm Sorry); Pretty Persuasion; and Time After Time (Annelise). On Side B are Second Guessing; Letter Never Sent; Camera; (Don't Go Back To) Rockville); and Little America.
Reckoning was released in the UK on April 9th, 1984 and in the US a week later. It instantly became a huge hit on the US college radio circuit, reaching number one on the college radio airplay charts. Reckoning would spend over a year on the Billboard 200 album chart, peaking at number 27. In the UK, without the backing of college radio, it could only reach number 91. Along with Murmur, Reckoning would eventually be certified gold in 1991 thanks to a renewed interest in REM's earlier work spurred on by the popularity of smash hit album Out of Time.
The critics raved about Reckoning, calling it a step forward from the band's debut. "There isn't an American band worth following more than R.E.M," wrote Joe Sasfy of The Washington Post. NME called REM "one of the most beautifully exciting groups on the planet."
You can reckon with Reckoning at midnight tonight on Radio Nova.