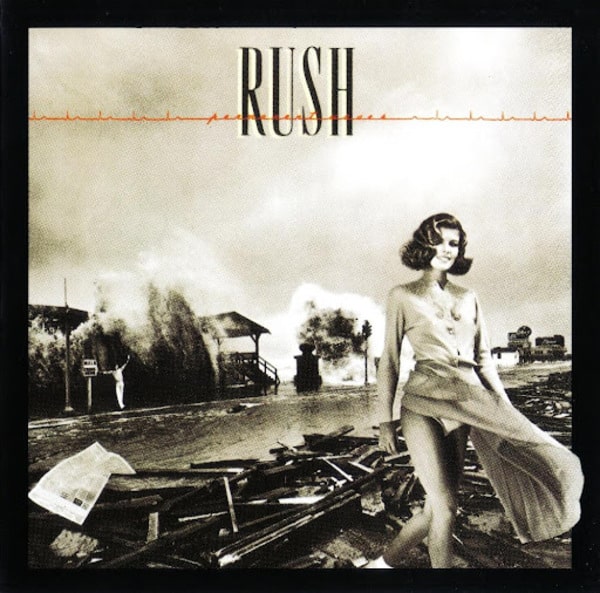 Tonight (September 26th) on the world famous Classic Album At Midnight on Radio Nova we're playing Rush's Permanent Waves in full on vinyl, courtesy of The Record Hub.
The album is presented in full with no commercials or interruptions.
Formed in late 1960s Toronto as initially rock/blues cover outfit, Rush went through several lineup changes before arriving at the power trio of vocalist/bassist Geddy Lee, guitarist Alex Lifeson and drummer Neil Peart. It was Peart's addition that turned the band towards a progressive rock sound with science fiction inspired lyrics. On their early albums Rush became known for epic, multi-chapter songs with complex arrangements.
By the late '70s the prog rock era was largely over. For their seventh album, Permanent Waves, Rush would turn to more radio friendly material, drawing influence from the New Wave movement of the era.
Exhausted by an eight month tour of North America and Europe, the band took six weeks off before assembling at a farm in rural Ontario to begin work on Permanent Waves. It was there that they put together the bones of the new album, leaving the farm with three songs – The Spirit of Radio, Freewill and Jacob's Ladder – before relocating to the studio to begin the recording process.
While most of the band's new material was more commercially friendly, Peart was indulged and allowed to compose what would become the album's epic nine-minute closing track Natural Science. Peart originally wanted the album to include a lengthy track based on the legend of Sir Gawain and the Green Knight, and when this was scrapped elements of the track made their way onto Natural Science.
The album's most famous song, The Spirit of the Radio saw Rush introduce a reggae element, something they would explore further on subsequent albums.
"We've always played around with reggae in the studio and we used to do a reggae intro to Working Man onstage, so when it came to doing Spirit Of Radio we just thought we'd do the reggae bit to make us smile and have a little fun," Alex Lifeson recalled.
On its original release Permanent Waves featured six tracks. On Side A are Spirit of the Radio, Freewill and Jacob's Ladder. Side B consists of Entre Nous, Different Strings and Natural Science, which is made up of three chapters – Tide Pools, Hyperspace and Permanent Waves.
Permanent Waves was released on January 14th, 1980. It reached number three in both the UK and the band's native Canada, while in the US it peaked at number four. It sold over a million copies in its first eight weeks on release in the US. The album was heavily promoted by a 1980 tour of North America and the UK that saw the band play to over 650,000 fans across 96 concerts.
Released as a single, The Spirit of Radio would reach number 13 in the UK, where it remains Rush's biggest ever hit.
You can splash around in Rush's Permanent Waves at midnight tonight on Radio Nova.