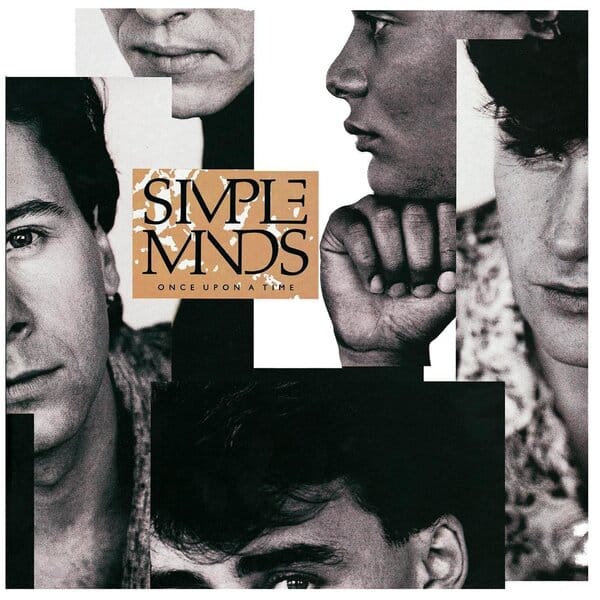 Tonight (January 17th) on the world famous Classic Album at Midnight on Radio Nova we're playing Simple Minds' Once Upon a Time.
The album is presented in full with no commercials or interruptions.
Formed in Glasgow in 1977, Simple Minds began as a New Wave act with an experimental, minimalist sound on their early albums. In the early '80s they began to evolve into a more commercial prospect with distinctively anthemic pop tunes.
While popular in Europe, it took the soundtrack of the 1985 movie The Breakfast Club to break Simple Minds in the US. The band had reluctantly recorded a song for the film, Don't You (Forget About Me), which topped the US charts when released as a single in April 1985.
Don't You was a bombastic arena anthem that showcased frontman Jim Kerr's energetic vocals. It's a sound that would carry over into their seventh album, Once Upon a Time.
The band recruited producer Jimmy Iovine, who had worked with the likes of Tom Petty, Stevie Nicks and Bruce Springsteen. Iovine saw Kerr's vocals as the band's greatest selling point and focussed on pushing him to the front and centre of the recording.
At this point a distinctive sound was forming among the bands to emerge from Scotland. Like Big Country and Aztec Camera, Simple Minds employed a "wall of noise" approach, exacerbated by Iovine's aggressive production style.
Along with Kerr, Simple Minds line-up at this time consisted of guitarist Charlie Burchill, keyboardist Michael MacNeil, drummer Mel Gaynor and John Giblin. Also recruited was American vocalist Robin Clark, best known as a member of Chic and for her work on David Bowie's 1975 album Young Americans. Clark became something of a second vocalist for Simple Minds, performing call and response vocals with Kerr and featuring in their music videos of the time. Clark and percussionist Sue Hadjopoulos would be added to the band's live line-up.
In its original release, Once Upon a Time features eight tracks. On Side A are Once Upon a Time; All the Things She Said; Ghost Dancing; and Alive and Kicking. On Side B are Oh Jungleland; I Wish You Were Here; Sanctify Yourself; and Come a Long Way.
Once Upon a Time was released on October 21st, 1985. It was a number one hit in the UK and reached number 10 in the US. The album spawned four hit singles in Alive and Kicking, All the Things She Said, Sanctify Yourself and Ghost Dancing, with the former three all cracking the UK Top 10 while Alive and Kicking reached n umber three in the US. Once Upon a Time is estimated to have sold over a million copies in the UK.
Don't you forget to tune into Radio Nova at midnight tonight to hear Once Upon a Time in full.