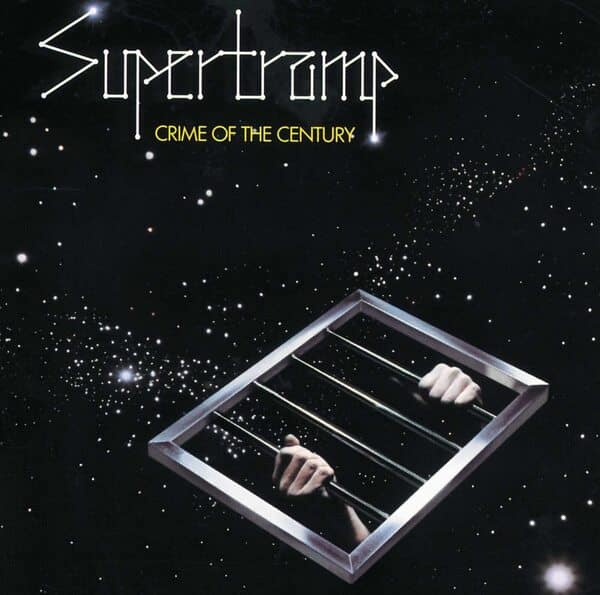 Tonight (March 23rd) on the world famous Classic Album At Midnight on Radio Nova we're playing Supertramp's Crime of the Century.
The album is presented in full with no commercials or interruptions.
Formed in London in 1969 by Roger Hodgson (vocals, keyboards, guitars), Rick Davies (vocals, keyboards), Richard Palmer (guitars, vocals) and Keith Baker (percussion), Supertramp began life as a prog rock outfit.
Bankrolled by Dutch millionaire Stanley "Sam" August Miesegaes, Supertramp released their self-titled debut album in 1970. The album attracted praise from critics but failed to find an audience. Even less successful was their follow-up, 1971's Indelibly Stamped.
With Palmer and Baker having departed, Supertramp added drummer Bob C. Benberg, woodwinds player and vocalist John Helliwell and bassist Dougie Thomson to their line-up ahead of recording their third album, Crime of the Century.
The newly assembled group went to a remote farm in Dorset to rehearse. While maintaining elements of prog rock, Supertramp began to move in a more commercial direction, along with incorporating elements of jazz and show tunes. Ken Scott was enlisted to co-produce alongside the band, with recording sessions held at various London locations including The Who's Ramport Studios and Trident Studios.
42 songs were recorded during the Crime of the Century sessions, with some finding their way onto later releases. All songs were written by Hodgson and Davies, either individually or in collaboration. Several of the songs are autobiographical in nature, with the songwriters drawing on childhood memories of loneliness and angst.
In its original release, Crime of the Century features eight tracks. On Side A are School; Bloody Well Right; Hide in Your Shell; and Asylum. On Side B are Dreamer; Rudy; If Everyone Was Listening; and Crime of the Century.
Released on September 13th, 1974, Crime of the Century became Supertramp's first hit album, reaching number four in the UK. It was the band's first US Top 40 hit, though it could only peak at 38. Crime of the Century was a massive hit in Canada, where it peaked at number four and spent over two years on the album chart, selling over a million copies in that country. Released as a single, Dreamer reached number 13 in the UK. In 1980 a live version of the song would reach number 15 in the US.
Crime of the Century saw Supertramp embraced by critics. Its reputation has held up over the decades, with the album regularly appearing on lists of the greatest albums of the era. The 1978 edition of music reference book The World Critic Lists ranked it at number 108 on its list of the 200 greatest albums of all time. In 2015 Rolling Stone ranked it at number 27 on a list of the greatest prog rock albums of all time.
Due to its high production quality, Crime of the Century is a favourite record among audiophiles. In 1977 it was the first pop album re-issued by the audiophile label Mobile Fidelity Sound Lab and would be one of the first albums released on the CD format in 1984.
Several of Supertramp's members consider Crime of the Century to represent the band at its artistic peak.
You can hear it in full at midnight on Radio Nova.