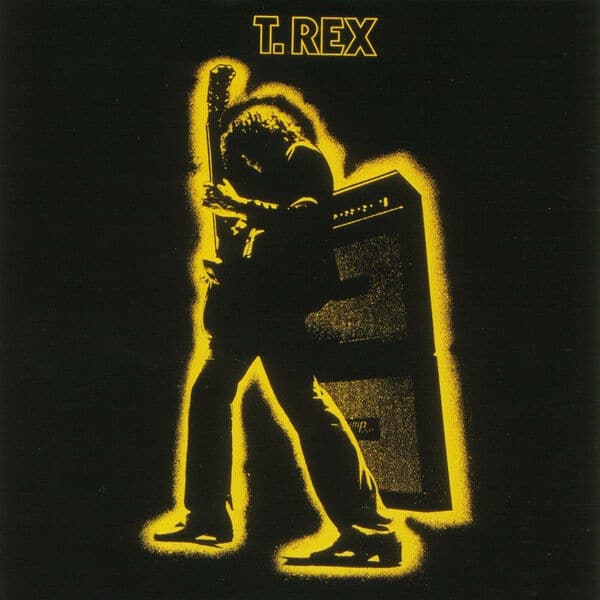 Tonight (December 19th) on the world famous Classic Album at Midnight on Radio Nova we're playing T. Rex's Electric Warrior.
The album is presented in full on vinyl with no commercials or interruptions, courtesy of The Record Hub.
Is Electric Warrior T. Rex's second or sixth album? Well, if you include the four albums the band recorded under the name Tyrannosaurus Rex it's their sixth, and their second under their more popular abbreviated name.
Formed in 1967 by singer-songwriter and guitarist Marc Bolan, Tyrannosaurus Rex were initially a psychedelic folk act. In 1970 they changed their name to T. Rex, along with switching their sound to a more accessible, pop-oriented style.
With the change of sound came commercial success. T. Rex's self-titled 1970 album cracked the UK Top 20 while single Ride a White Swan reached number two on the singles chart.
Bolan didn't just change the name and sound of his band, but also their image. The hippy look was replaced by satin trousers and spangly jackets. T. Rex found themselves at the forefront of a new musical movement – Glam Rock. With his distinctive looks and enigmatic presence, Bolan gained a large cult following and was a ubiquitous presence on British TV of the era.
1971's Electric Warrior is considered by many the ultimate Glam Rock album. The album sees T. Rex fully complete their transition from acoustic folkies to electric rockers. T. Rex's hippy roots are still present in the laid back sound of many of its tracks. Even its most rock n' roll numbers have a mellow sound. Bolan's uniquely relaxed vocal style is that of a singer who's in no rush to tell his story. A Country influence can be heard throughout Electric Warrior, along with Gospel stylings. With its snarling vocals, album closer Rip Off hints at the coming of Punk.
At the time of Electric Warrior, T. Rex's line-up saw Bolan backed by Steve Currie (bass), Bill Legend (drums, tambourine) and Mickey Finn (congas, bongos, backing vocals). The keyboards on Get It On are courtesy of Prog Rock legend Rick Wakeman.
In its original form, Electric Warrior is comprised of 11 tracks, all written by Bolan. Side A gives us Mambo Sun; Cosmic Dancer; Jeepster; Monolith; and Lean Woman Blues. Side B offers Get It On; Planet Queen; Girl; The Motivator; Life's a Gas; and Rip Off.
Electric Warrior was released on September 24th, 1971. After rising to number one on the UK albums chart it would hold onto that position for eight weeks, spending 44 weeks in the chart in total. Two singles – Get It On and Jeepster – were released from the album. Get It On was a number one hit in the UK and Ireland and became the band's first single to crack the US Top 10. Jeepster reached number two in the UK.
Critics largely embraced Electric Warrior, though some were confused by the new sound of the Glam Rock movement. Rolling Stone's Ben Gerson said the album cemented Bolan as "the heaviest rocker under 5'4″ in the world today." The same magazine currently lists Electric Warrior at number 188 on its list of the 500 greatest albums of all time.
Tracks from Electric Warrior have appeared in movies like Billy Elliott, Velvet Goldmine and Quentin Tarantino's Death Proof.
Electric Warrior is an album that screams 1971, but in a chilled out fashion. Pull on your flared trousers and tune into Radio Nova at midnight tonight for rock n' roll at its mellowest.