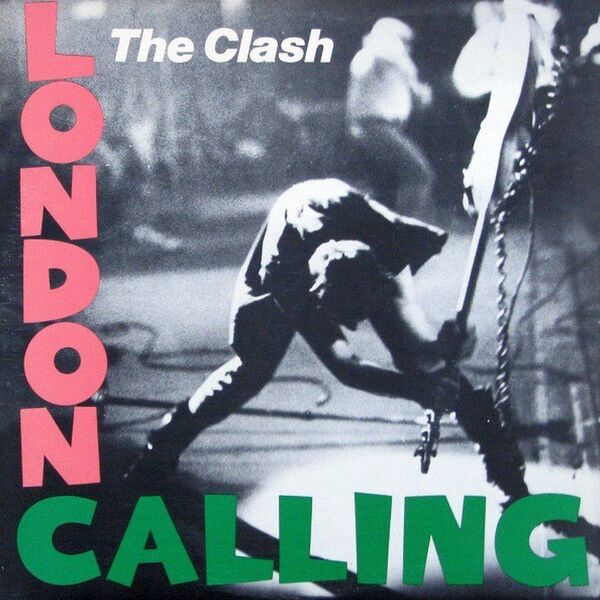 Tonight (December 5th) on the world famous Classic Album at Midnight on Radio Nova we're playing The Clash's London Calling.
The album is presented in full on vinyl with no commercials or interruptions, courtesy of The Record Hub.
Formed in London in 1976, The Clash originally consisted of lead vocalist and rhythm guitarist Joe Strummer, lead guitarist and vocalist Mick Jones, bassist Paul Simonon and drummer Terry Chimes. Their self-titled 1977 debut album was at the forefront of the then revolutionary punk movement, but on their second album, 1978's Give 'Em Enough Rope, they began to expand their sound beyond the three minute riffs of punk. Drummer Topper Headon replaced Chimes and would become a part of the classic Clash lineup.
By 1979 The Clash had grown interested in other musical genres like reggae, rockabilly, R&B and ska. Their US tour of that year saw them supported by American R&B and rock n' roll legends like Bo Diddley, Sam & Dave, Lee Dorsey and Screamin' Jay Hawkins, along with rising rockabilly act The Cramps.
Following a period of writer's block that saw The Clash release a cover version heavy EP, the band gathered for rehearsals in the summer of 1979. In August they began recording at London's Wessex studios. Unstable producer Guy Stevens created a manic atmosphere in the studio due to his addiction issues, often throwing furniture and equipment around.
Taking influence from the emerging New Wave movement, The Clash recorded what some consider the first Post-Punk album. Expanding their sound meant The Clash recruited organist Mickey Gallagher and a four-piece horn section called The Irish Horns as they flirted with R&B, reggae and traditional rock n' roll.
Lyrically, Jones and Strummer continued to express their left-wing politics, exploring themes like racism, unemployment, addiction and Britain's fading influence on the world stage.
A double album, the original release of London Calling contains 19 tracks. On Side A are London Calling; Brand New Cadillac; Jimmy Jazz; Hateful; and Rudie Can't Fail. On Side B are Spanish Bombs; The Right Profile; Lost in the Supermarket; Clampdown; and The Guns of Brixton. Side C gives us Wrong 'Em Boyo; Death or Glory; Koka Kola; and The Card Cheat. Side D wraps things up with Lover's Rock; Four Horsemen; I'm Not Down; Revolution Rock; and Train in Vain.
London Calling was released on December 14th, 1979. Aided by only charging a single album price for a double album, London Calling sold two million copies on its initial release, reaching number nine in the UK and 27 in the US. Released as a single, the title track reached number 11 in the UK and has become the band's most recognisable song thanks to its use in many movies and TV shows as a shorthand to introduce the UK capital.
Critics received London Calling with open arms. The Village Voice voted it the best album of 1980, hailing its "urgency, vitality and ambition." Rolling Stone called it "triumphantly alive," saying it celebrates "the romance of rock n' roll rebellion." The magazine currently ranks it at number 16 on its list of the 500 greatest albums of all time.
You can hear London Calling in all its vinyl glory at midnight tonight on Radio Nova.