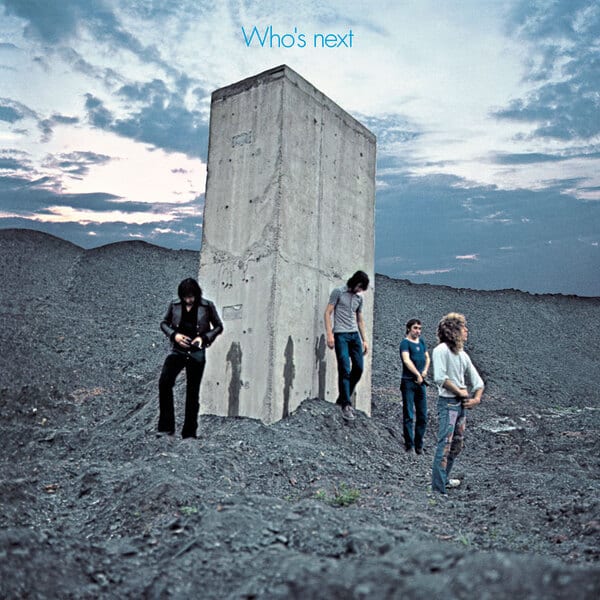 Tonight (September 9th) on the world famous Classic Album at Midnight on Radio Nova we're playing The Who's Who's Next.
The album is presented in full with no commercials or interruptions.
Following 1969's rock opera Tommy, The Who began developing a similar project provisionally titled Lifehouse. A sci-fi saga, Lifehouse would have told the story of a near future society where live music is banned and people are forced to stay indoors (why does that sound familiar?). That project was ultimately abandoned, but it would form the basis for the band's fifth studio album, 1971's Who's Next.
Eight songs from the Lifehouse project would make their way onto the album, along with a ninth original, My Wife.
By this point The Who had largely abandoned their famous mod aesthetic, as the movement had died out in the late 1960s. The stripped down style of their early work gave way to something approaching prog rock as the band embraced synthesizers and state of the art tech in the recording studio.
The Who initially began their Who's Next sessions at the home of Mick Jagger in April 1971 before moving to London's Olympic studios. With the aid of engineer Glyn Johns, the band developed a new, expanded, frankly epic sound with synthesizers featuring heavily on tracks like Baba O'Riley and Won't Get Fooled Again. Drummer Keith Moon gave a more restrained performance than on earlier albums, with much of the rhythm now being driven by synths, and he doesn't even appear until halfway through Behind Blue Eyes.
Lyrically the album sees the band in cynical form, particularly on Won't Get Fooled Again, a famously sceptical view of politicians' promises. Baba O'Riley and Bargain were inspired by Pete Townshend's spiritual guru Meher Baba. John Entwistle wrote My Wife following a memorable argument with his wife.
Who's Next features nine tracks in its original form. On Side A are Baba O'Riley; Bargain; Love Ain't for Keeping; My Wife; and The Song is Over. Side B features Getting in Tune; Going Mobile; Behind Blue Eyes; and Won't Get Fooled Again.
Along with the vocals of Roger Daltrey, Pete Townshend's guitar and keyboards, Keith Moon's drumming and John Entwistle's bass and piano, the album features Dave Arbus on violin, Nicky Hopkins on piano, Al Kooper on Hammond organ and Leslie West on guitar.
With cover art inspired by Stanley Kubrick's 2001: A Space Odyssey, Who's Next was released on August 14th in the US and August 27th in the UK. It reached number in the UK, the only album of The Who to do so, while it peaked at number four on the US Billboard chart.
Who's Next was instantly hailed as "the best hard rock album in years" by The Village Voice. It topped an annual poll of American music critics as the best album of 1971. In 2007 it was added to the Grammy Hall of Fame. It's now widely considered The Who's greatest album.
Even if you've never listened to Who's Next before you'll likely have heard some of its tracks, as many have appeared on the soundtracks of movies and TV shows. Baba O'Riley and Won't Get Fooled Again were adopted as the theme tunes of CSI: NY and CSI: Miami respectively.
If you want to hear what other delights Who's Next has to offer, or you simply want to listen once more to one of the finest rock albums ever made, tune into Radio Nova at midnight tonight.