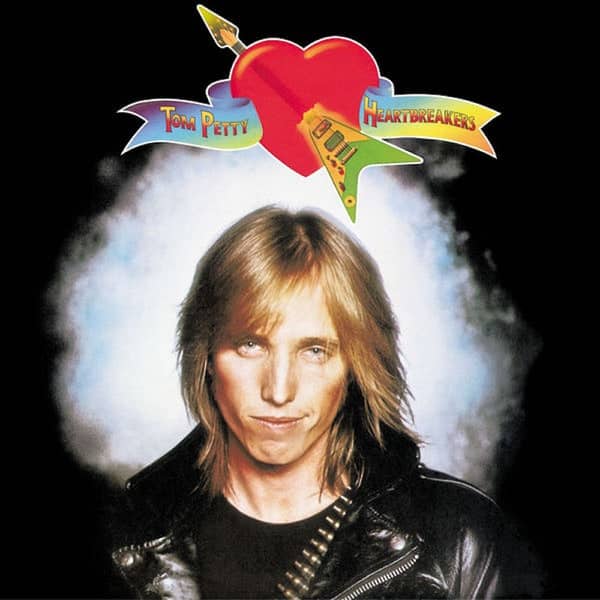 Tonight (November 28th) on the world famous Classic Album at Midnight on Radio Nova we're playing Tom Petty and the Heartbreakers' self-titled debut.
The album is presented in full on vinyl with no commercials or interruptions, courtesy of The Record Hub.
Formed in Gainesville, Florida in 1976, Tom Petty and the Heartbreakers originally consisted of lead singer and guitarist Tom Petty, lead guitarist Mike Campbell, bassist Ron Blair, drummer Stan Lynch and keyboardist Benmont Tench.
Petty had been signed to Shelter Records with his previous band Mudcrutch. Splitting up that band before they even recorded an album, Petty kept its guitarist Campbell and enlisted the remaining trio to start a brand new band, also snapped up by Shelter, who had great faith in Petty.
The Heartbreakers emerged with a unique sound, falling somewhere between the then well established Southern Rock style and the emerging Heartland Rock movement. The brevity of the songs, with several falling under three minutes, reflect the growing influence of punk in the period, as does Petty's scowling vocal style on several tracks.
"There's an eccentricity to the first album," Petty said in a biography. "It doesn't sound like anything else from the time."
Soon after forming, Tom Petty and the Heartbreakers recorded their self-titled debut album. Petty claimed his aim for the record was to capture the sound of "the kind of rock that used to come blasting out of the AM radio when every song was a new Creedence Clearwater Revival or a new Rolling Stones, and all you wanted to was crank it up."
Tom Petty and the Heartbreakers features 10 tracks, coming in at a brisk 30 minutes. On Side A are Rockin' Around (With You); Breakdown; Hometown Blues; The Wild One, Forever; and Anything That's Rock 'n Roll. On Side B are Strangered in the Night; Fooled Again (I Don't Like It); Mystery Man; Luna; and American Girl.
The album was released on November 9th, 1976. With little support from radio stations and a misjudged tour opening for KISS, the record struggled to find an audience in the US.
Like so many artists, Petty and the Heartbreakers had to travel to foreign shores to find acceptance. It was during a UK tour supporting Nils Lofgren that the band began to cause a scene, with Anything That's Rock 'n Roll charting at number 36 in the UK when released as a single. The UK quickly embraced The Heartbreakers, who appeared on Top of the Pops and on the covers of NME, Melody Maker and Sounds.
It would take a year for the US to catch up with Petty. In the summer of 1977 American Girl broke the UK Top 40, and while it didn't chart in the US, rock radio stations began to play the song. Over the years it has become a staple of rock radio and is widely considered Petty's signature tune. In 1978 Breakdown became a US Top 40 hit thanks to its appearance on the soundtrack of cult movie FM.
Tom Petty and the Heartbreakers is generally now considered a teaser of things to come from Petty and his band as they establish their distinctive sound. Closing out with one of the greatest rock anthems ever recorded, it's deserving of classic album status, which is why we're playing it in full at midnight tonight on Radio Nova.