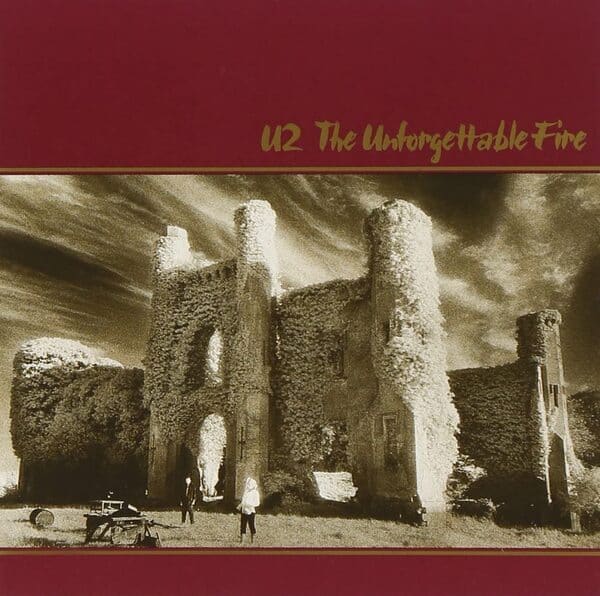 Tonight (October 13th) on the world famous Classic Album at Midnight on Radio Nova we're playing U2's The Unforgettable Fire.
The album is presented in full with no commercials or interruptions.
U2's third album, 1983's War, proved a major commercial breakthrough, topping the UK album chart. The band began playing to massive crowds in stadiums on both sides of the Atlantic, with the anthemic songs of War proving perfect for such venues.
The band's newfound success left a bittersweet taste in their mouths however. They were wary of becoming another "sloganeering arena-rock band" and frontman Bono was so troubled at the idea that he might be selling out that he claimed to be unable to "sleep at night with the thought of it all."
U2 decided that their followup would take them in a less commercial, more experimental direction. "We were looking for something that was a bit more serious, more arty," bassist Adam Clayton said.
To achieve this new sound U2 parted ways with Steve Lillywhite, who had produced their first three albums. After some initial reluctance, Brian Eno agreed to produce the record, bringing his engineer Daniel Lanois along. U2's label, Island Records, attempted to dissuade the band from working with Eno, who they feared would take them in a non-commercial direction, but the band stuck to their guns.
Recording began at Slane Castle in May 1984. Eno encouraged improvisation, often coming up with synth riffs that he asked the band to develop songs around. For the first time U2 would add string arrangements to their sound. Larry Mullen credits the input of engineer Daniel Lanois with helping him hone his drumming craft. Lanois would go on to produce several further albums with U2, including 1987's The Joshua Tree and 1991's Achtung Baby.
Bono described his lyrics on The Unforgettable Fire as "incomplete sketches," as ambient as Eno's production. Two songs – Pride (In the Name of Love) and MLK – were written in tribute to Martin Luther King Jr. The title track was inspired by a travelling exhibition on the bombing of Hiroshima. Bad describes the effects of heroin use.
Guest vocals were provided on Pride (In the Name of Love) and A Sort of Homecoming by Chrissie Hynde and Peter Gabriel respectively.
The Unforgettable Fire consists of 10 tracks. On Side A are A Sort of Homecoming; Pride (In the Name of Love); Wire; The Unforgettable Fire; and Promenade. On Side B are 4th of July; Bad; Indian Summer Sky; Elvis Presley and America; and MLK.
The Unforgettable Fire was released on October 1st 1984. It reached number one in the UK, Australia and New Zealand and number 12 on the US Billboard chart. Singles The Unforgettable Fire and Pride (In the Name of Love) reached numbers one and two respectively in Ireland. Pride was also a Top 10 hit in the UK and the US and would become the band's most played song in live appearances.
Critics praised U2's new Eno-inspired direction, which Hot Press hailed as a "bold move." The Irish publication's reviewer Liam Mackey described the album as "rich and rewarding."
You can be richly rewarded by the crackling sounds of The Unforgettable Fire when we play it in full at midnight tonight on Radio Nova.