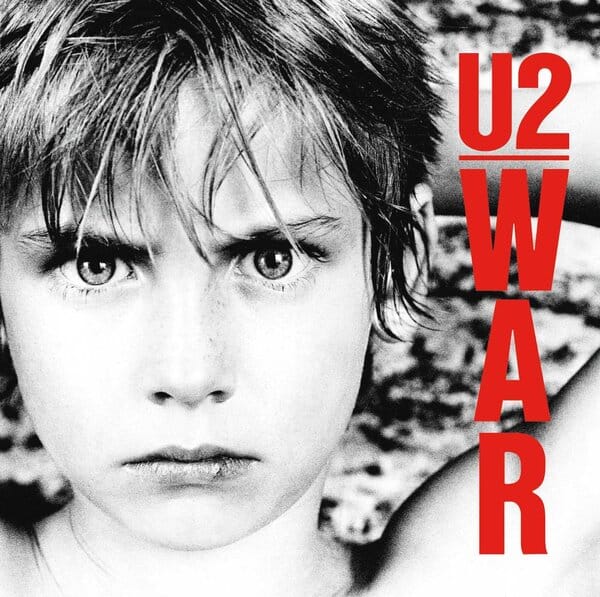 Tonight (February 28th) on the world famous Classic Album at Midnight on Radio Nova we're playing U2's War.
The album is presented in full with no commercials or interruptions.
Formed in Dublin in 1976 by singer/rhythm guitarist Bono, guitarist/keyboardist the Edge, bassist Adam Clayton and drummer Larry Mullen, U2 released their debut album Boy four years later. Boy was well received by the critics but failed to have much chart impact. Their second album, 1981's October, reached number 11 in the UK and number 17 in Ireland but failed to crack the charts in most other countries.
U2 felt let down by their label, Island Records, and embarked on a tour in October 1981 hoping to increase their profile. After the tour they took a break, but while on honeymoon in Jamaica with his wife Ali, Bono began to write lyrics for their third album.
Simultaneously, the Edge was also working on new material. Regrouping, the band rented a cottage in Howth to write and rehearse.
In September 1982, recording began at Dublin's Windmill Lane Studios. War would become a far more political album than their previous releases. With album opener Sunday Bloody Sunday, U2 take on the Troubles in what would come to be regarded as one of the all-time great protest anthems. New Year's Day began as a love song penned by Bono for his new bride but morphed into a tribute to the Polish Solidarity movement. Seconds criticises the nuclear proliferation of the Cold War era.
War stands out from U2's previous and subsequent albums with its stripped down sound. The Edge avoided the guitar effects he was known for, while Mullen adopted a click track and sticks to a more basic drumming style than on other albums.
U2 were joined in the studio by the backing singers from Kid Creole and the Coconuts, who just happened to be performing in Dublin and ended up guesting on three songs. Steve Wickham plays electric violin on Sunday Bloody Sunday, having bumped into the Edge at a bus stop and offering his services. Kenny Fradley plays trumpet on Red Light.
In its original release, War features 10 tracks. On Side A are Sunday Bloody Sunday; Seconds; New Year's Day; Like a Song…; and Drowning Man. On Side B are The Refugee; Two Hearts Beat as One; Red Light; Surrender; and 40.
Released on February 28th, 1983, War would launch U2 to global stardom. It knocked Michael Jackson's Thriller from the top of the UK album chart and reached number 12 in the US. The single New Year's Day was a UK Top 10 hit, reached number two in Ireland and became the band's first single to crack the US Billboard 100. Two Hearts Beat as One also reached number two in Ireland. Due to its political message, Sunday Bloody Sunday was denied a single release in the UK and Ireland but proved a hit on the continent, reaching number three in the Netherlands.
Critics were largely positive of U2's third album. Rolling Stone compared it to The Clash's London Calling. Hot Press said War "totally eclipses" the band's previous albums. The Village Voice voted it the sixth best album of 1983. Rolling Stone ranks it at number 223 on its list of the 500 greatest albums of all time.
You can hear U2 become superstars at midnight tonight on Radio Nova.