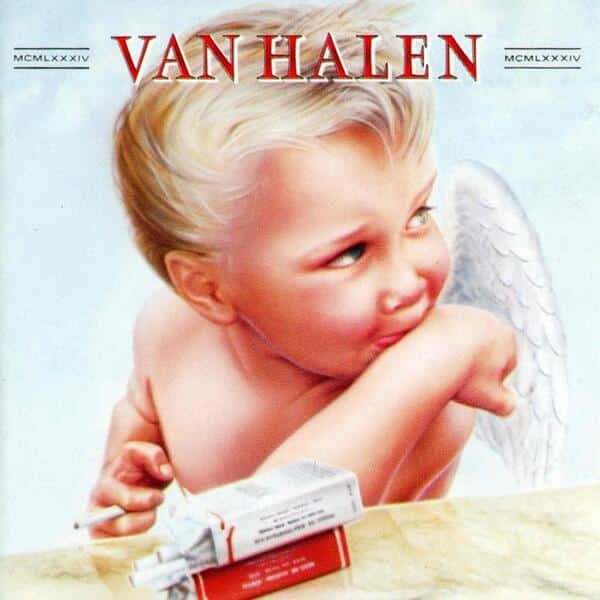 Tonight (January 26th) on the world famous Classic Album at Midnight on Radio Nova we're playing Van Halen's 1984.
The album is presented in full with no commercials or interruptions.
Formed in California in the early 1970s by brothers Eddie (guitar) and Alex Van Halen (drums), singer David Lee Roth and bassist Michael Anthony, by the mid 1980s Van Halen was one of the most successful rock acts in the world.
Van Halen's self-titled 1978 debut album would sell over 10 million copies in the US, and subsequent albums followed at a rate of one per year, largely under pressure from Warner Bros., the label keen to exploit the band's success. Van Halen's fifth album, 1982's Diver Down, had left Eddie feeling dissatisfied. The album had been rushed out at a time when he felt the band needed a break, and he clashed with David Lee Roth on the musical direction he wanted the band to take. In keeping with the times, Eddie wanted to employ synths on the record, but both Roth and Warner Bros. talked him out of the idea.
In 1983 Eddie built his own studio and spent a year working on the band's sixth album. It was during this time that he developed the synth sound he would introduce to the band. In rock music, synths had generally been the domain of prog rockers and new wave outfits, but on 1984 Eddie found a way to organically integrate the instrument into the band's distinctively playful and upbeat hard rock sound.
Eddie's embracing of keyboards is credited with winning Van Halen a new audience outside their traditional rock fanbase. Singles Jump and I'll Wait both feature prominent synths, and helped kick off the "Glam Metal" movement of the '80s.
1984 features nine tracks. On Side A are 1984; Jump; Panama; Top Jimmy; and Drop Dead Legs. Side B gives us Hot for Teacher; I'll Wait; Girl Gone Bad; and House of Pain.
1984 was released on January 9th, 1984. It was unable to oust Michael Jackson's juggernaut Thriller from the top of the US Billboard charts but spent five weeks in the number two position. As with Van Halen's 1978 debut album, 1984 would sell over 10 million copies in the US. Lead single Jump was a number one hit in the US. The success of the album was largely fuelled by the heavy rotation of Van Halen videos on MTV. The David Lee Roth directed promo for Hot for Teacher proved one of the music video channel's most popular videos of the era.
Despite Van Halen's embracing of a more mainstream sound, critics raved about 1984's change of direction. Rolling Stone, which had been critical of the band's previous albums, described Van Halen as "one of the smartest, toughest bands in rock & roll." Billboard welcomed the new poppier sound, finding 1984 "funnier and more versatile than most of [Van Halen's] metal brethren."
1984 returned to the charts in October 2020 following Eddie's death. We're celebrating Eddie's birthday by playing 1984 in full at midnight.