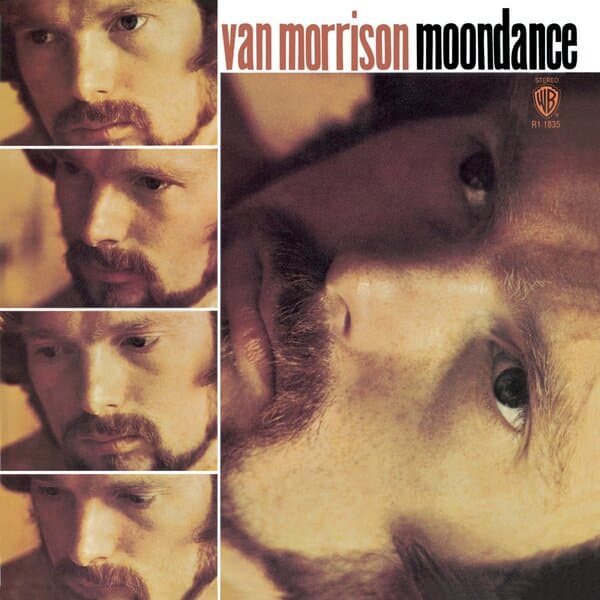 Tonight (August 31st) on the world famous Classic Album at Midnight on Radio Nova we're celebrating Van Morrison's birthday by playing his 1970 album Moondance.
The album is presented in full with no commercials or interruptions.
While it's now widely considered a masterpiece, Van Morrison's second solo album, 1968's Astral Weeks, flopped on its release. Fans accustomed to poppy hits like Brown Eyed Girl found the album's folk-jazz stylings something of a challenge.
For his third album, 1970's Moondance, Morrison delivered something of a compromise. He maintained his folk and jazz influences while populating the album with incredibly catchy, toe-tapping tunes. "I make albums primarily to sell them and if I get too far out a lot of people can't relate to it," Morrison conceded. "I had to forget about the artistic thing because it didn't make sense on a practical level. One has to live."
Seeking a fresh start, Morrison and his wife, Janet Planet, moved to an artistic community in New York's remote Catskills region near Woodstock. Planet claimed that Morrison had hoped to befriend Bob Dylan, only to find the singer had left the community just before they arrived.
Morrison recruited a group of local musicians and began work on Moondance. When it came time to record the album, producer Lewis Merenstein brought in the musicians who had played on Astral Weeks, only for Morrison to dismiss them in favour of the band he had assembled from the Catskills. Audio engineer Shelly Yakus described Morrison as being introverted in the studio, "yet when he sang it was a 'Holy Shit!' moment."
On Moondance, Morrison brought the horn section and piano to the fore. With the guitar taking a backseat, the album bears a heavier jazz and soul influence than his previous folk and blues influenced music. Lyrically Morrison uses the album to express his love of the natural world and of the euphoric power of music.
Warner Bros. released Moondance in the UK on January 27th, 1970, and in the US on February 28th.
The original release features 10 songs. On Side A we get And It Stoned Me; Moondance; Crazy Love; Caravan; and Into the mystic. Side B offers Come Running; These Dreams of You; Brand New Day; Everyone; and Glad Tidings.
On the album, Morrison plays rhythm guitar, harmonica and tambourine. He's backed by a fabulous ensemble including backing singers Judy Clay, Jackie Verdell and Emily Houston; keyboardist Jeff Labes; bassist John Klingberg; percussionist Gary Mallaber; guitarist John Platania; and saxophonists Jack Schroer and Colin Tilton.
Moondance peaked at number 32 on the UK album chart and number 29 in the US. It drew immediate acclaim from critics. Legendary Rolling Stone writers Greil Marcus and Lester Bangs were so enamoured that they co-wrote a review of the album, praising it as a work of "musical invention and lyrical confidence." The magazine would profile Morrison on the cover of its July 1970 issue, raising his profile considerably in the US.
Several of Moondance's tracks would become staples of FM radio in the coming decades. The title track was released as a single as late as 1977. In 1981 it appeared on the soundtrack of the horror-comedy An American Werewolf in London among other "moon" themed songs.
We can't guarantee a full moon at midnight but we can promise you a classic album played in full with no commercial interruptions.