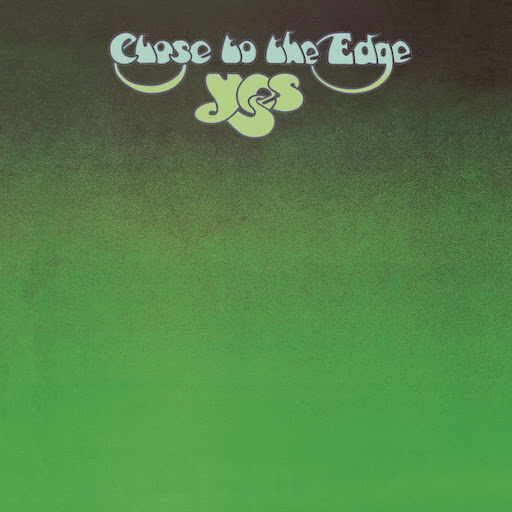 Tonight (October 25th) on the world famous Classic Album at Midnight on Radio Nova we're playing Yes's Close to the Edge.
The album is presented in full with no commercials or interruptions.
In the late 1960s, psychedelic rock began to morph into prog rock. Taking its influence from classical and jazz as much as rock n' roll, prog rock saw a new emphasis on musicianship. Prog rockers had little interest in releasing three minute singles. This was very much an album oriented genre, with most prog rock albums featuring less than a handful of tunes often running over 10 minutes in length.
At the forefront of the British prog rock movement was Yes, which by 1972 consisted of lead vocalist Jon Anderson, bassist and backing vocalist Chris Squire, drummer Bill Bruford, guitarist Steve Howe and keyboardist Rick Wakeman.
1971 had been a big year for Yes, who had broken into the mainstream with their third album, The Yes Album. They ended the year with further success, with their fourth album, Fragile, reaching number four and seven on the US and UK album charts respectively.
After a lengthy six month tour of the UK and North America to promote Fragile, Yes returned to the studio in June 1972.
Fragile had seen Yes establish what we now think of as prog rock, with the album displaying their considerable musical talent. The band wanted to take things even further, and it's said that they would come up with arrangements so complex that they would have forgotten them by the following day.
Producer Eddy Offord wanted to capture on record the exhilaration of Yes's acclaimed live shows. To help achieve this he had a stage built in the studio for the band to perform on. Melody Maker reporter Chris Welch reported an air of "anarchy" when he visited the studio, with the band members constantly bickering. Drummer Bill Bruford found the process so stressful that he left the band after the album was recorded and joined rival prog-rockers King Crimson.
In classic prog rock fashion, Close to the Edge consists of just three tracks. The entirety of Side A is taken up by the title track, which runs for over 18 minutes. The epic track is split into four chapters – I. The Solid Time of Change; II. Total Mass Retain; III. I Get Up, I Get Down; IV. Seasons of Man – and Jon Anderson claimed to have been influenced by a combination of reading JRR Tolkien's Lord of the Rings and listening to Jean Sibelius's Symphony Nos. 6 and 7.
Side B opens with a similarly epic track – And You and I, also split into four chapters: I. Cord of Life; II. Eclipse; III. The Preacher, the Teacher; IV. The Apocalypse. The album closes out with the nine-minute Siberian Khatru.
Close to the Edge was released on September 13th, 1972. Topping the success of Fragile, it reached number three and number four on the US and UK album charts respectively. By October it had sold over half a million copies in the US and would ultimately sell over a million units by the late 1990s.
Critics were generally impressed by Close to the Edge, which some even compared to The Beatles' Sgt Pepper's Lonely Hearts Club in terms of its musical sophistication and inventiveness. In its list of the top 50 greatest prog rock albums of all time, Rolling Stone ranked Close to the Edge at number five.
Let Radio Nova take you back to the era of 18 minute songs and three minute keyboard solos at midnight tonight.