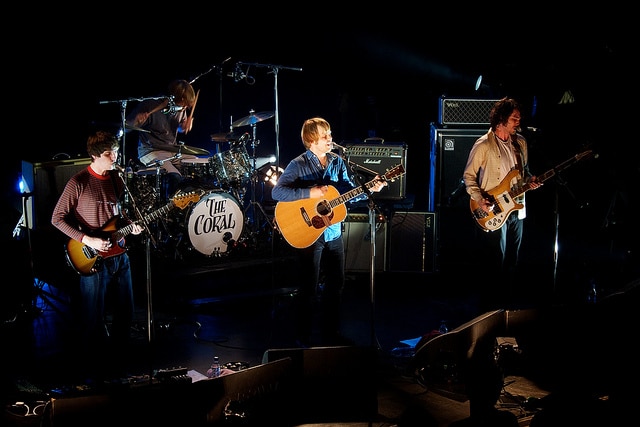 The Coral have recently released a video for their first single in 6 years. The new single 'Miss Fortune' is the lead single from their upcoming album.
The band will release their new album Distance Inbetween later this year on March 4th. The album will be released via Igntion Records.
The new video appears to mimic an LSD trip with bright psychedelic colours and dizzying movement. It complements the new song really well as there are some psychedelic elements to the song itself.
It is the second new track from The Coral as recently on St. Stephen Day, The Coral released a free mp3 and video of album track 'Chasing The Tail Of A Dream', which has had countless plays on the radio, but the band made clear wasn't a single.
'Miss Fortune' is the first real single from the album and it illustrates the band's new direction. There is certainly a more retro vibe to the new track, which hopefully will feed into the new album.
You can check out the new video for 'Miss Fortune' from The Coral down below.
Photo Credit: Aurelien Guichard