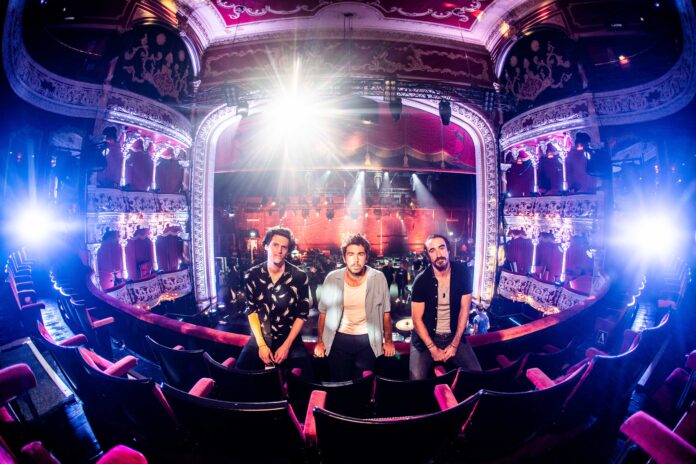 The Coronas have announced a 'Nowhere We'd Rather Stream' gig – Live from the Olympia Theatre on December 12th.
The Coronas have felt the rollercoaster of emotions that 2020 has brought; from the disappointment of cancelling their world tour, to the thrill of their album reaching a No. 1.
One constant that has always been present in the bands lifespan, however, is their special Christmas shows at the Olympia Theatre, and this year they don't plan on letting a unfortunately named virus ruin the party.
For many people, these shows have become an integral part of the annual festivities.
"Doing this from the Olympia was a deal breaker for us" says singer Danny O'Reilly.
"We've veered away from doing any streamed gigs so far this year, and if we didn't get the go ahead to get back in to the Olympia, we wouldn't be doing this."
"The venue is such a big part of the Coronas story; doing the stream from anywhere else wouldn't have felt right, especially at Christmas".
If you want to see The Coronas live in your living room in The Olympia this December click here for more details: https://guts.events/wxooyu/r1bmf8/