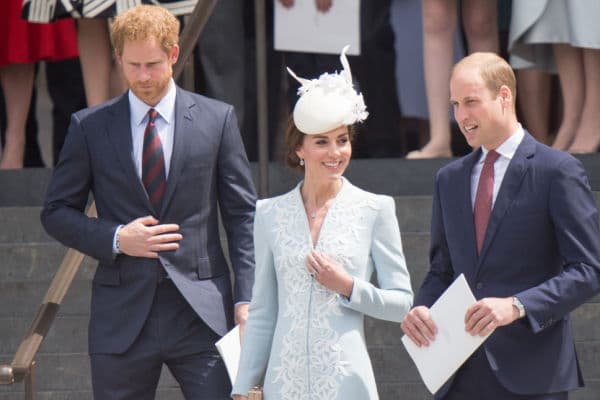 Would you like to listen to the article instead of reading it?
"It is not strictly accurate, but, loosely, it gives you a rough idea about that lifestyle". Those were the words of Prince Harry when speaking to James Corden about tv series The Crown's portrayal of the British Royal Family lifestyle.
Harry also said that the Netflix regal does not "pretend to be news".
The prince continued, "They don't pretend to be news, it's fictional but it's loosely based on the truth".
"Of course it's not strictly accurate, but, loosely, it gives you a rough idea about what that lifestyle, what the pressures of putting duty and service above family and everything else, what can come from that".
Prince Harry said that watching The Crown has been easier than having to endure some of the stories that have been written about him and his wife Meghan recently.
"I am way more comfortable with The Crown than I am seeing the stories written about my family, or my wife or myself".
"Obviously fiction"
Prince Harry did reiterate that the show is "obviously fiction". He added that he has a "real issue" with some of the stories written about him.
He also joked that he would love Homeland star Damien Lewis to play him.
Life in lockdown
"My life is always going to be about public service and Meghan signed up to that", Harry said when asked by Corden on how he sees life after lockdown.
Adding, "I will never walk away, I will always be contributing. My life is public service".
Harry also criticised the press for the stories that were written around the time he chose to step away from Royal duties. He said they were "destroying my mental health", describing it as a "really difficult environment".
He also added, "it was never walking away, it was stepping back rather than stepping down".
Oprah appearance
This comes after it was also annouced that the Duke and Duchess of Sussex will appear on Oprah Winfrey's show on March 7.
On this announcement, a royal source said, "Everyone will be watching with intense interest".