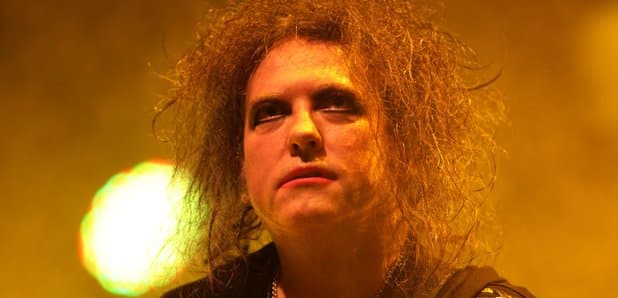 Yes that is correct, the Cure have performed not one but two 45 song set lists at London's Royal Albert Hall(28th & 29th March), all in aid of the annual Teenage Cancer Trust, organised by Roger Daltrey of The Who.
This was the Cure's first performance since headlining the Reading and Leeds Festival in 2012.

They were introduced by comic Noel Fielding at 7:40 and their final encore didn't begin until shortly after 11 o clock, which is past the Royal Albert Hall's curfew. 
The 45 song set took three hours to complete with Smith joking during the event saying:
"Sorry the set is so long, It's entirely my fault" Smith is said to have been in very high spirits during the event and joked sporadically with the crowd throughout.
The Cure recently announced that they will be releasing a new album in 2014 however no songs from the upcoming album were played during the two gigs.
See below for the full set list of songs performed. It's a long list!

Plainsong
Prayers For Rain
A Strange Day
A Night Like This
Stop Dead
Push
In Between Days
2 Late
Jupiter Crash
The End Of The World
Lovesong
Mint Car
Friday I'm In Love
Doing The Unstuck
Trust
Pictures Of You
Lullaby
High
Harold And Joe
The Caterpillar
The Walk
Sleep When I'm Dead
Just Like Heaven
From The Edge Of The Deep Green Sea
Want'
The Hungry Ghost
Wrong Number
One Hundred Years
Disintegration
If Only Tonight We Could Sleep
Shake Dog Shake
Fascination Street
Bananafishbones
Play For Today
A Forest
Catch
The Lovecats
Hot Hot Hot
Let's Go To Bed
Freakshow
Close To Me
Why Can't I Be You?
Boys Don't Cry
10:15 Saturday Night
Killing An Arab