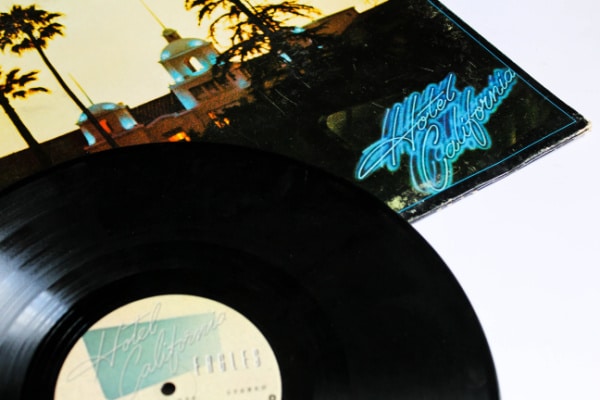 Would you like to listen to the article instead of reading it?
The Eagles have announced a farewell tour of North America with Steely Dan.
The band who will consist of Joe Walsh, Don Henley, Vince Gill, Timothy B Schmidt, and Deacon Frey, will perform a set of shows across North America alongside Steely Dan, including performances at Madison Square Garden, Boston, Newark, and Elmont, New York.
These shows which is part of a tour called 'The Long Goodbye', will take place across September.
Don Henley and co will return the following month, for a string of shows across Denver, Indianapolis, Cleveland, Detroit, and Atlanta, as well as several spin-off shows in November.
According to a press release, the Eagles promise to "perform as many shows in each market as their audience demands".
https://twitter.com/ThatEricAlper/status/1676925872853471233
SEPTEMBER
7 – Madison Square Garden, New York, NY
11 – TD Garden, Boston, MA
16 – Prudential Center, Newark, NJ
20 – UBS Arena, Belmont Park, NY
OCTOBER
5 – Ball Arena, Denver, CO
9 – Gainbridge Fieldhouse, Indianapolis, IN
13 – Little Caesars Arena, Detroit, MI
17 – Rocket Mortgage FieldHouse, Cleveland, OH
NOVEMBER
2 – State Farm Arena, Atlanta, GA
7 – Spectrum Center, Charlotte, NC
9 – PNC Arena, Raleigh, NC
14 – Rupp Arena, Lexington, KY
17 – Xcel Energy Center, St. Paul, MN
"all over the globe"
While tickets for this tour will go on general sale from July 14 via Ticketmaster, fans will also be able to access pre sale and VIP packages from Wednesday July 12.
"The Eagles have had a miraculous 52-year odyssey, performing for people all over the globe; keeping the music alive in the face of tragic losses, upheavals and setbacks of many kinds", the Eagles and Steely Dan said in a joint statement.
The statement continued, "Credit and thanks go to our longtime management team, our dedicated road crew, and our exceptional backup musicians for providing skilled and steadfast support, throughout these many years".
"We know how fortunate we are, and we are truly grateful. Our long run has lasted far longer than any of us ever dreamed. But, everything has its time, and the time has come for us to close the circle".
The Eagles also confirmed that their farewell tour "is currently in the planning stages", adding: "We want to give all our fans a chance to see us on this final round".
They also added that further dates will be announced in due course, while highlighting "difficulties of booking venues for multiple nights" due to demand. "But, we hope to see as many of you as we can, before we finish up".
"Most importantly, we thank you from the bottom of our hearts for embracing this band and its music. At the end of the day, you are the reason we have been able to carry on for over five decades. This is our swan song, but the music goes on and on".
Last December, The Eagles also set up their own YouTube channel.