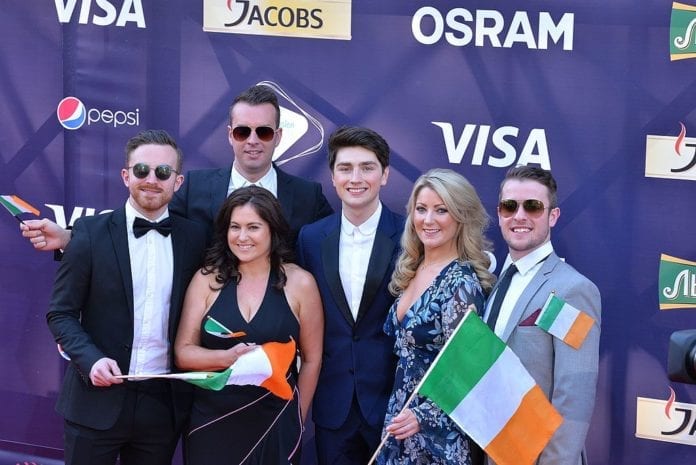 The average cost of a funeral in Ireland is about €5000, the average cost of sending an Irish hopeful to the Eurovision is €331,000. We make this analogy purely because the Eurovision is metaphorical representation of the deaths of our souls and self worth.
But it's Friday, so lets keep this a bit lighter.
Anyway you want to look at it; the cost behind the entries into the song contest is staggering.
The figures were released to the Herald under the Freedom of Information Act and include the €84,500 stand alone entry cost but not RTE labour costs.
A delegation of 16 people traveled to Ukraine for Brendan Murray's performance of Dying To Try. However the group didn't have much to celebrate as Murray failed to make it through the rounds.
An RTE spokesperson has said: "A core delegation travelled from 1/05/17 to 14/05/17 and included the performer plus five backing vocalists, head of delegation, performer's tour manager and stylist.
"They were required to be there for a fixed period as rehearsals began on 02//05.
"Additional delegation members such as commentator, broadcast coordinator and head of press travelled on various dates thereafter as the duties of their roles were required."
RTE have gone on to justify the costs of the Eurovision stating that it's worth its weight in gold viewership figures.
"This fee allows RTÉ to deliver seven and a half hours of entertainment programming to Irish viewers on RTÉ One, RTÉ2 and RTÉ Player.
"This year an average of 273,000 viewers tuned in over the course of the three nights representing a 21 per cent share. The reach across the three nights (including RTÉ One+1) was 1.6 million viewers.
For those wondering, this year we were represented by Brendan Murray, a Louis Walsh protege. We didn't make into the finals this year, nor have we in the past four years.
Oh also, on a side note, RTE have stated that they deficit of €19.6m in 2016. So money well spent lads.
Photo Cred: Wiki Commons