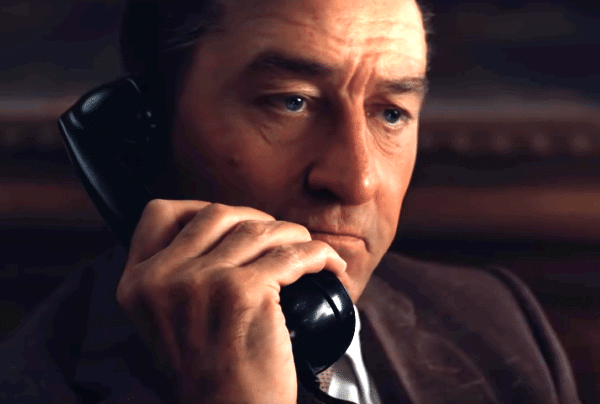 Netflix has today unveiled a teaser trailer for the highly anticipated gangster epic THE IRISHMAN which is based on Charles Brandt's novel "I Heard You Paint Houses". It reunites Scorsese with his former muse Robert De Niro and his "Goodfellas" Oscar winner Joe Pesci.
The gangster movie also stars another Hollywood acting legend in Al Pacino, who has never worked with Scorsese until now. Its been touted as an epic saga of organized crime in post-war America told through the eyes of World War II veteran Frank Sheeran, a hustler and hitman who worked alongside some of the most notorious figures of the 20th century.
Spanning decades, the film chronicles one of the greatest unsolved mysteries in American history, the disappearance of legendary union boss Jimmy Hoffa, and offers a monumental journey through the hidden corridors of organised crime: its inner workings, rivalries and connections to mainstream politics.
The Irishman is also noteworthy for the visual effects that the great director Scorsese used to de-age his actors.
76-year-old De Niro, for instance, is playing Sheeran at multiple different ages thanks to the VFX technology that helps the actor appear decades younger.
The teaser trailer ends with a look at a younger De Niro, although the special effects theme may be rejigged ahead of the movie's release in the autumn according to some reports.
The supporting cast includes Harvey Keitel, Ray Romano, and Anna Paquin. All the major players are featured at some point in the teaser trailer, which spans decades as it tells Sheeran's life story in the mob.